Year 3
Welcome to Year 3
Meet the Year 3 staff
| | | |
| --- | --- | --- |
| Miss Chan | Miss Landy | Mrs Moore |
| Y3 Teacher | Y3 Teacher | Y3 Teacher |
Spellings
W/C 4th February
Test 11th February
Homophones
break
brake
fair
fare
great
grate
here
hear
Spellings
W/C 28th January
Test 4th February
The sh family
chef
sure
sugar
tissue
mission
brochure
special
station
suspicion
decision
Spellings
W/C 21th January
Test 28th January
beautiful
accident
caught
decide
believe
although
natural
promise
remember
Spellings
W/C 7th January
Test 15th January
Suffixes
tearful
joyful
careful
playful
colourful
sadness
sickness
neatness
blackness
greatness
Year 3 Science
Rock Buffet
In science, we created our own rock buffet to show how the three types of natural rocks are formed. We used ice-cream and melted chocolate to show how igneous rocks are formed. We used rice crispies and smarties to show how sedimentary rocks are formed. Finally, we used biscuits, chocolate, jelly sweets and marshmallows to show how metamorphic rocks are formed. We had lots of fun!
Year 3 Maths
In maths this week, we have been looking at different angles. We put tape on the tables and had to use a protractor to measure each angle and decide if it was a right angle, an acute angle or an obtuse angle. We had lots of fun!
Year 3 Geography
In Geography, we have been looking at the effects of plastic pollution. We have made posters to promote the 3 Rs Reduce Reuse Recycle. We also took a pledge to make one change against the use of plastic as we think that one small change will help the planet.
Chinese New Year
As part of our culture week, Year 3 took part in a Chinese New Year workshop. We learnt the meaning of The Dragon in Chinese culture and danced with traditional Chinese fans and parasols.
Year 3 Science
We have had a lot of fun learning about different forces and magnets. We carried out experiments to test out the what materials are magnetic and which ones aren't, as well as testing the strength of magnets.
Spellings Week 6
W/C 10th December
Test 18th December
' i ' and igh words
nice
tidy
kind
write
ripe
ride
night
light
fight
might
Diwali Celebration
We have been learning about the Festival of Light, also known as Diwali. The children of Year 3 were given the opportunity to learn tradition Indian dance moves and designed their own Rangoli patterns.
Spellings Week 4
W/C 26th November
Test 4th December

Maths words
length
circle
measure
quarter
minute
weight
straight
height
eight
eighth
World War I Week
In memory of the 100 year anniversary of World War I, the children had the opportunity of meeting Tommy Atkins, who came in to talk about the difficulties that his grandfather and many others faced in the war. They learned all about the armory, uniform and what it was like on the battlefield.
Pirate and Dinosaur Day
As part of our literacy lessons, we have been reading Captain Flinn and the Pirate Dinosaurs. The year 3 children came dressed up as pirates and dinosaurs and took part in pirate themed activities.
Year 3 Literacy
As part of our literacy lessons on instruction, we made Autumn Paris Pies using leaves, pine cones, conkers and other autumn foliage. The children had great fun creating their pies as a group and were able to discuss the features needed for instructions.
Year 3 Science
This term, we have been investigating light and reflective materials. The children explored different types of materials such as tin foil, CDs, black paper and yellow paper and tested them using a torch.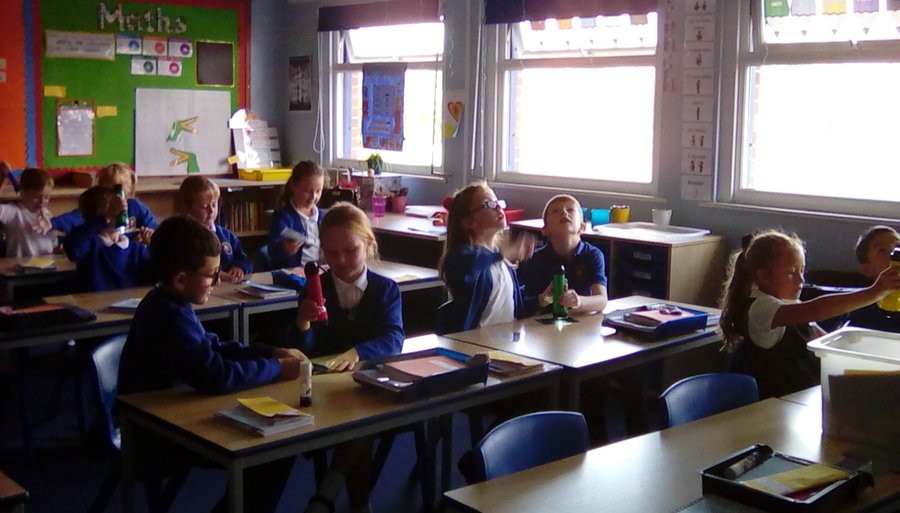 Year 3 Chess
Class 3L have been learning to play chess with Mr Hardy. They had a very special visitor this week. Our local MP Andrew Gwynne came to join us and even learnt some chess moves himself. The children have really been enjoying playing chess in the class.
Class 3L September 2018
Class 3L are reaching for the STARS, setting their own personal targets for the autumn term.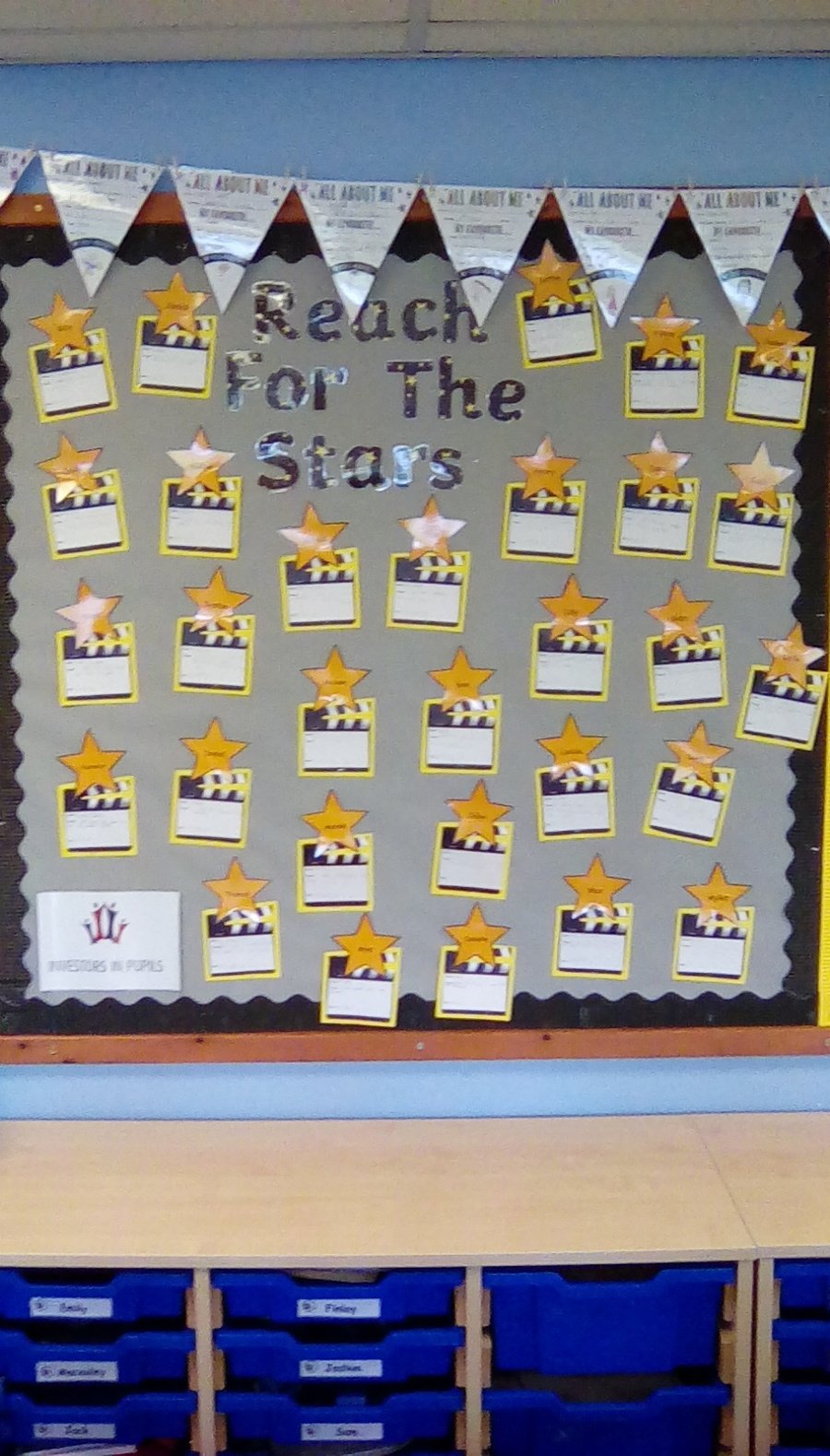 3C's Targets
Class 3C are reaching for the stars, setting their own personal targets for the autumn term.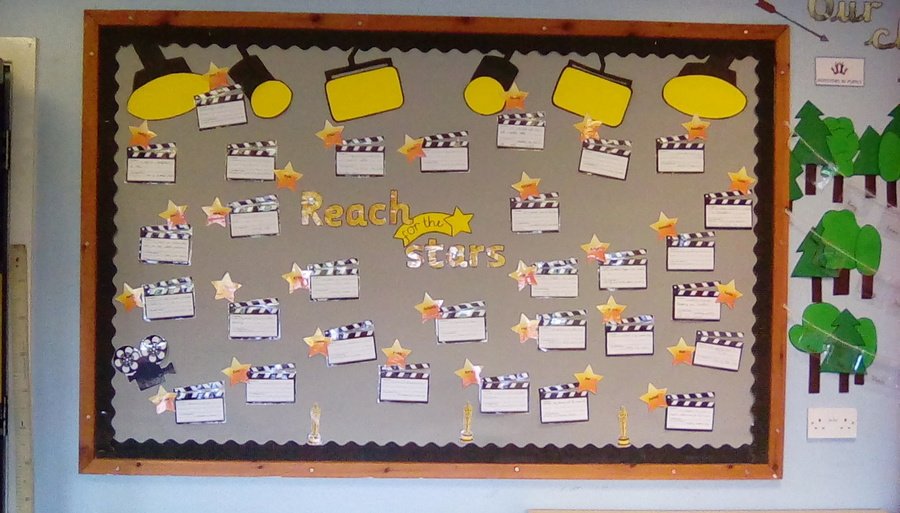 Spellings Week 1
W/C 10th September
Test – 18th September
Suffixes
likes
skips
smiles
searches
walking
waving
baking
singing
clapping
chatting
Year 3 Spy Day
After watching Walter Beckett in Pigeon Impossible we all enjoyed dressing up as a spy!
We took part in spy missions during the day!
Spellings Week 2
W/C 17th September
Test – 25th September
'un' and 'dis'
undo
unwell
undress
unusual
unlucky
unhappy
disappear
dishonest
disagree
dislike
Spellings Week 3
W/C 24th September
Test – 2nd October
ed and ing ending words
surprised
astonished
worried
investigated
searched
playing
swimming
helping
finding
creeping
Spellings Week 4
W/C 1st October
Test – 9th October
un and dis ending words
disagree
disappoint
disobey
dishonest
dislike
unable
unbelievable
uncover
undecided
uncertain
Spellings Week 5
W/C 8th October
Test – 16th October
Words with and without apostrophes
did
didn't
could
couldn't
should
shouldn't
would
wouldn't
have
haven't
Spellings Week 2
W/C 12th November
Test – 20th November
see
sea
right
write
wood
would
blew
blue
eight