Meet the Year 5 staff
Miss Barclay

Miss Longley

Y5 Teacher
Y5 Teacher
Spellings
For a test on 23.10.17
which
would
getting
plunging
illuminous
straight
muttered
subordinating
conjunction
personification
Literacy - September 2017
Michael Rosen
In literacy, we have been using Michael Rosen's poem 'Bathroom Fiddler' as inspiration for our own poems. After writing our poems, we performed them to the class then peer assessed the performances against the success criteria we created as a class for an amazing poem performance. We hope you enjoy some of our performances!
Roald Dahl Day
This week in Literacy, year 5 have been writing poems inspired by Roald Dahl. On Thursday, we dressed up as a character from one of his books and performed the poems in a group.
Thank you for the time and effort put into all of the costumes, we had a great day and lots of fun watching each other perform a poem!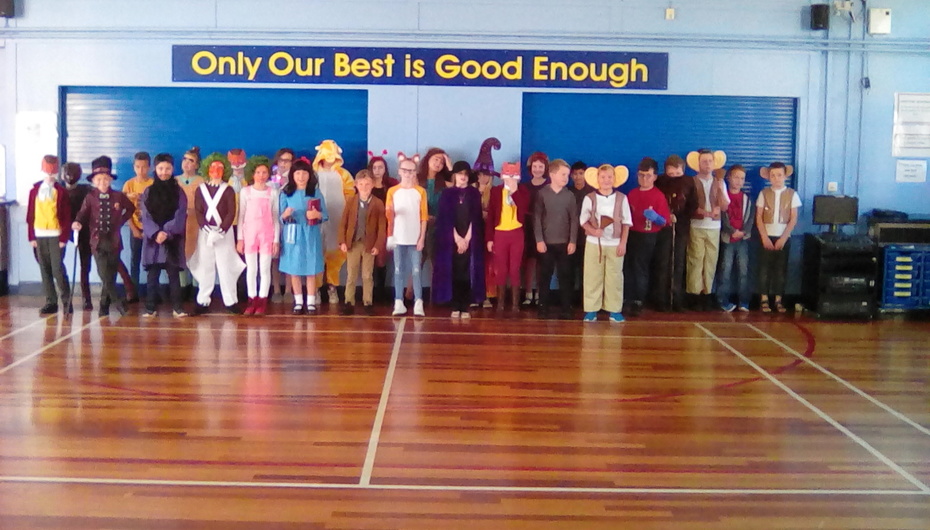 First Week - September 2017
Welcome to our new year 5 classes.
This week we have visited our new KS2 library and used our reading cloud system to choose new library books.