Meet the Year 5 staff
Miss Barclay

Miss Longley

Y5 Teacher
Y5 Teacher
Sky High- 2018
Year 5, this term, had the exciting opportunity to visit Sky High. At Sky High, the children were able to set themselves targets and challenge themselves to reach new heights. They had a fantastic time and are now truly ready for Kingswood next year!
Smoothie Bike - 2018
Year 5 has a visit from the smoothie bike! We learnt all about healthy eating and the importance of exercise. We all got a go at riding the bike (including our teachers) which powered a blender which made our delicious smoothie.
Andrew Gwynne - May 2018
On Friday 25th May, Andrew Gwynne - a school governor and our local MP - came into school to talk to Year 5 and 6. The children asked lots of questions and learnt a lot about Mr Gwynne's job.
Royal Wedding 2018
As part of our British values in school, we had a tea party on the field to celebrate the marriage of Prince Harry to Meghan Markle. We had a fantastic after where we enjoyed cake and played games on the playground and field. We wish the new Duke and Duchess of Sussex all the luck with their new marriage!
Art - 2018
Our history topic in the spring term was famous local people. Mr Doyle came into school to do a special art session with year 5. In this session, we learnt about Harry Rutherford who was a local artist in Tameside area. We learnt all about his life and work and even had a go at doing some art in his style.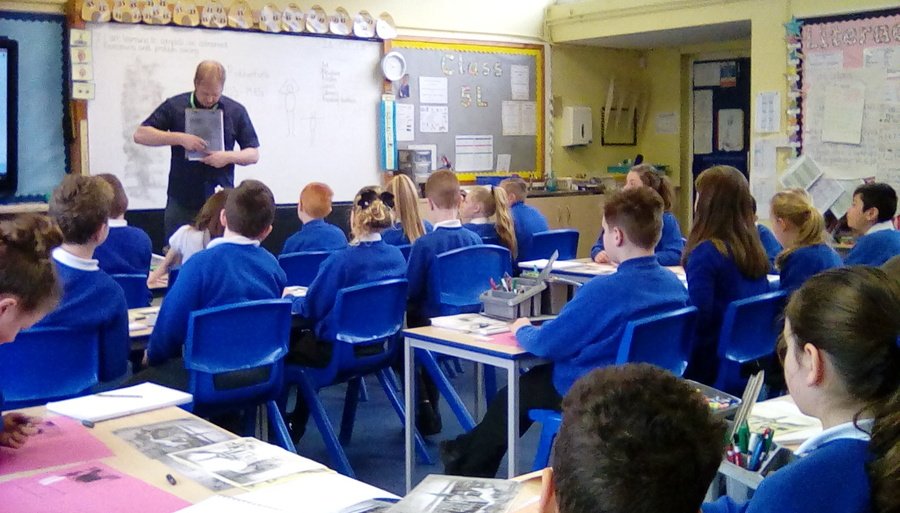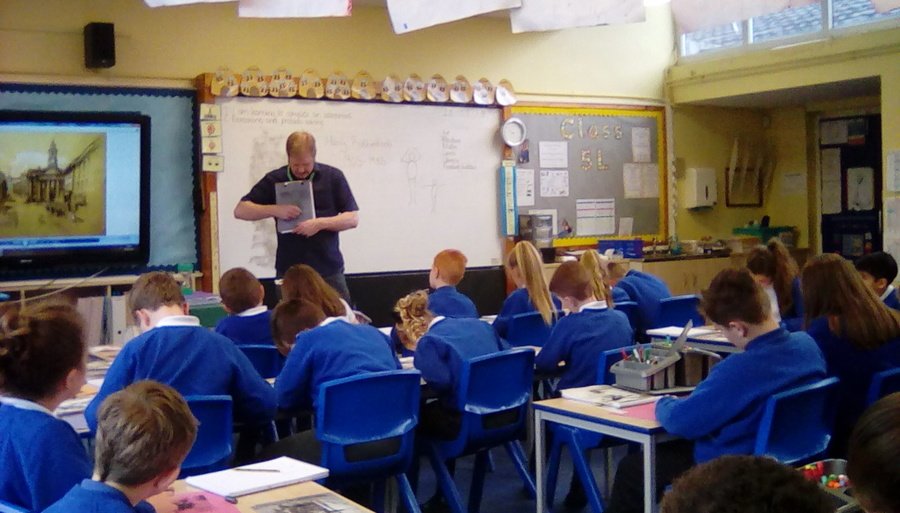 Jodrell Bank - 2018
In Science, we have been focusing on Space. We have completed lots of fun activities and all seem to have really enjoyed this topic! We have learnt about the order of the planets, why we have day and night, why we have different seasons and lots more.
Jodrell Bank was an exciting trip for year 5, we were able to take part in many activities including learning about different tests astronauts have to complete to check they are healthy, how asteroids form and impact on the earth, as well as how light is measured and much more.
We all had a fun day, whilst being able to learn new information and put our understanding to the test. Thank you very much to the adult helpers who came with us to supervise!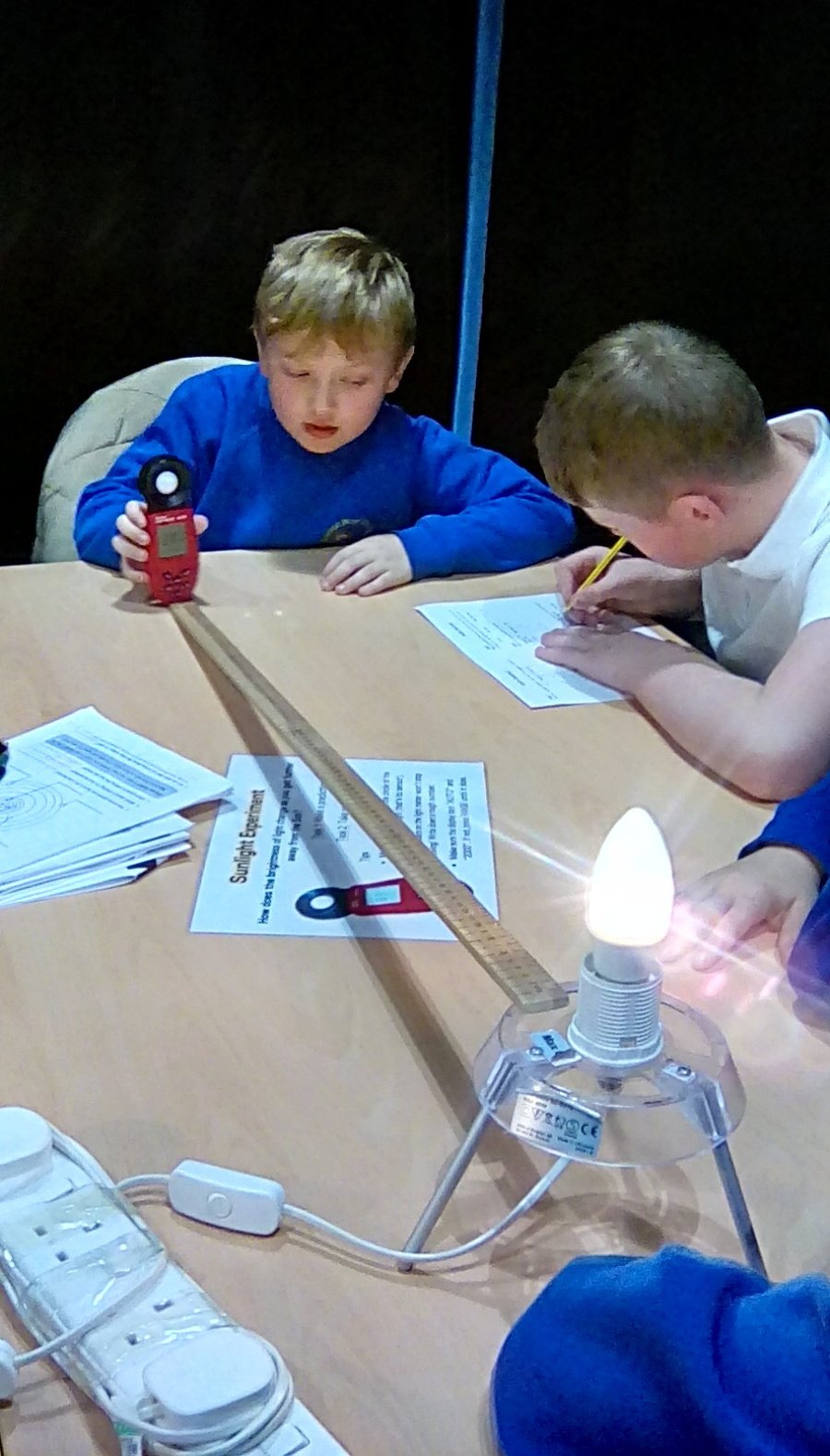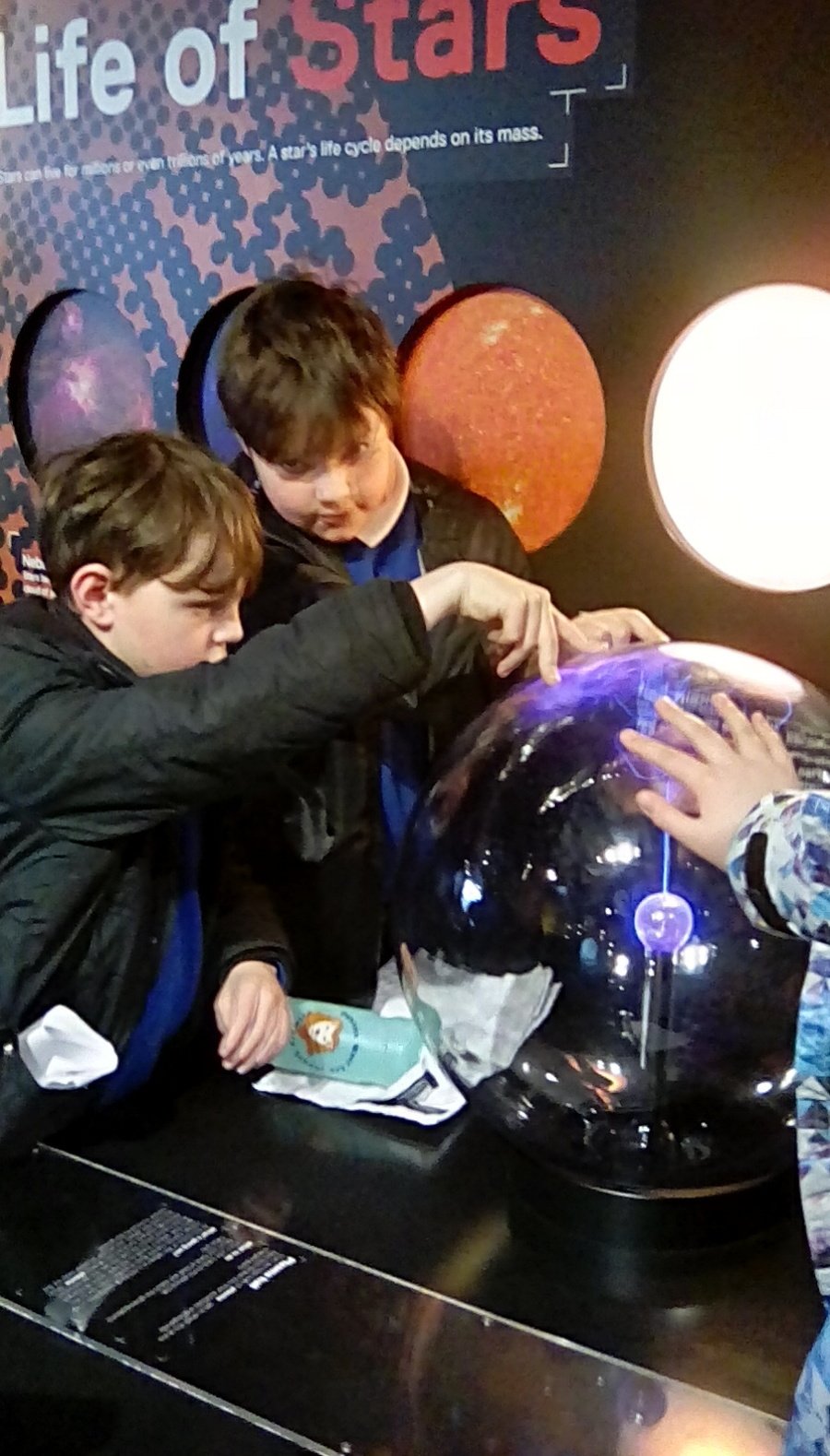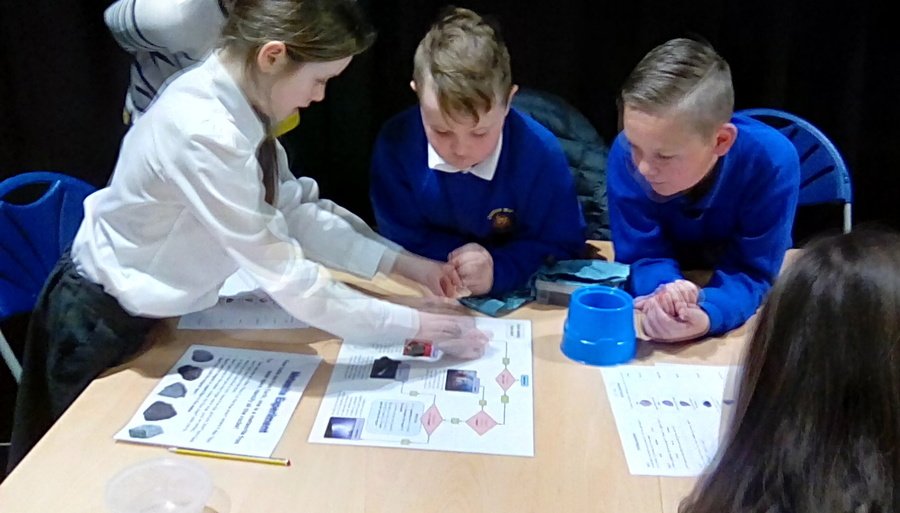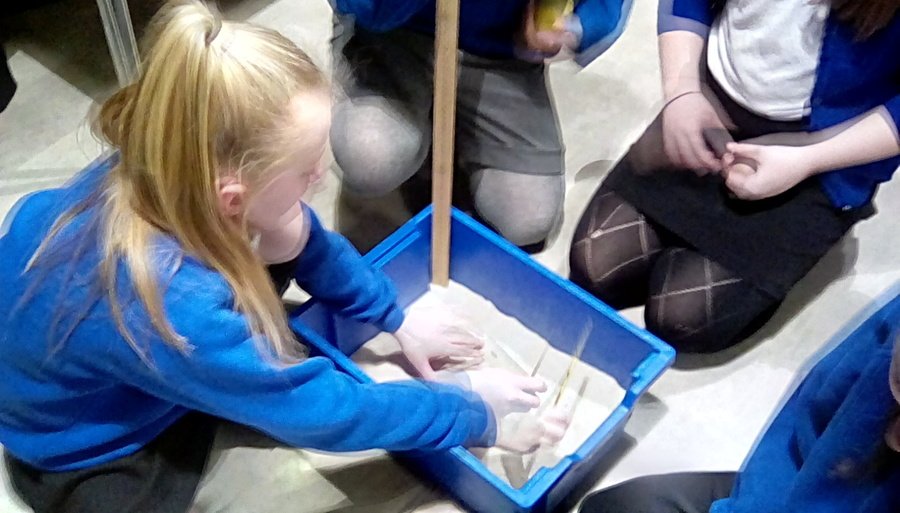 Music - 2018
Our topic in music is old school hip-hop. We have been looking at a variety of songs are analysing the style. Our man focus song is The Fresh Prince of Bel Air. We would like to share our performance of this song.
Converting media.
(Media will continue converting in the background)
World Book Day
Today we were able to celebrate World Book Day, after it being slightly delayed due to the snow last week!
To raise money for our chosen charity, Cancer Research, we held a Book Sale. Children were able to bring in a book that they had read and no longer wanted, as well as 50p to buy a different one from the sale.
We all had a brilliant day and would like to say a big thank you to anyone who helped with the costumes, all of the children looked great dressed as their favourite character!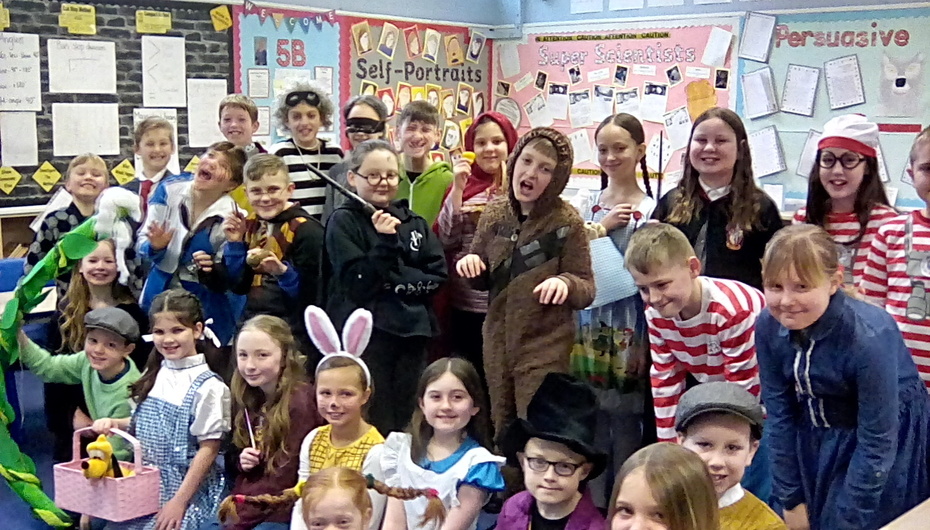 Science Week
This week has been Science Week, in year 5 we have been focusing on Space as it's our upcoming topic. We have taken part in many exciting activities, such as a Sublime Science workshop, Wonderdome Planetarium Experience and a Virtual Reality interactive session. We have all had a lot of fun and learnt a lot about our solar system.
Textiles - February 2018
This term, Year 5 have been learning about textiles. We have learnt how textiles are made; how they are decorated; how to create colours to dye them and finally we have had a go at making our own textiles. Please enjoy our weaving!
Forensic Science Training - January 2018
On Tuesday afternoon, Year 5 became Forensic Scientists by completing 'C.S.I Training'. There were five activities that the children completed, including taking our finger prints and examining what type of print we each have. We all had a brilliant afternoon and learned lots of new skills for our topic 'Super Scientists'.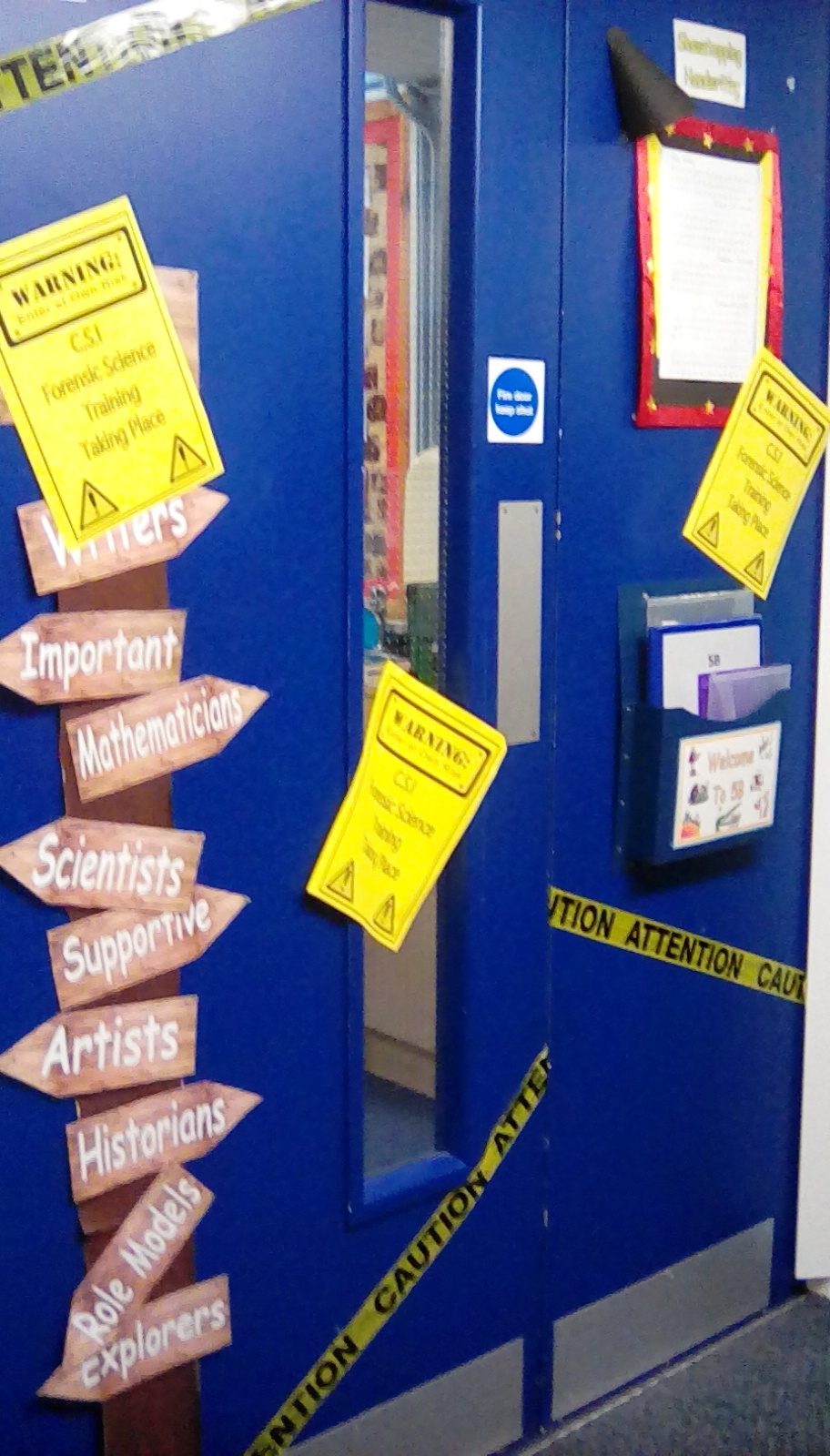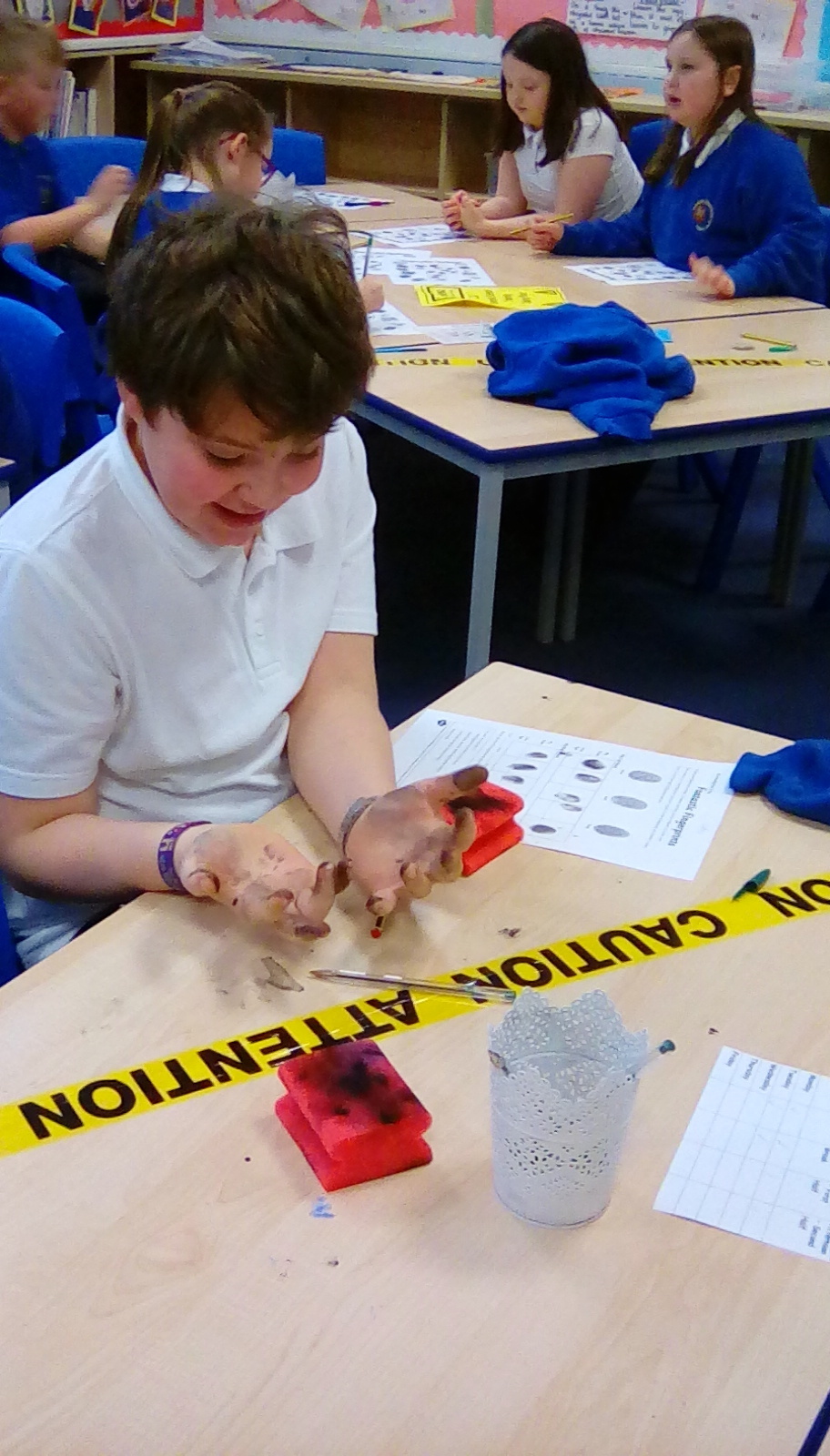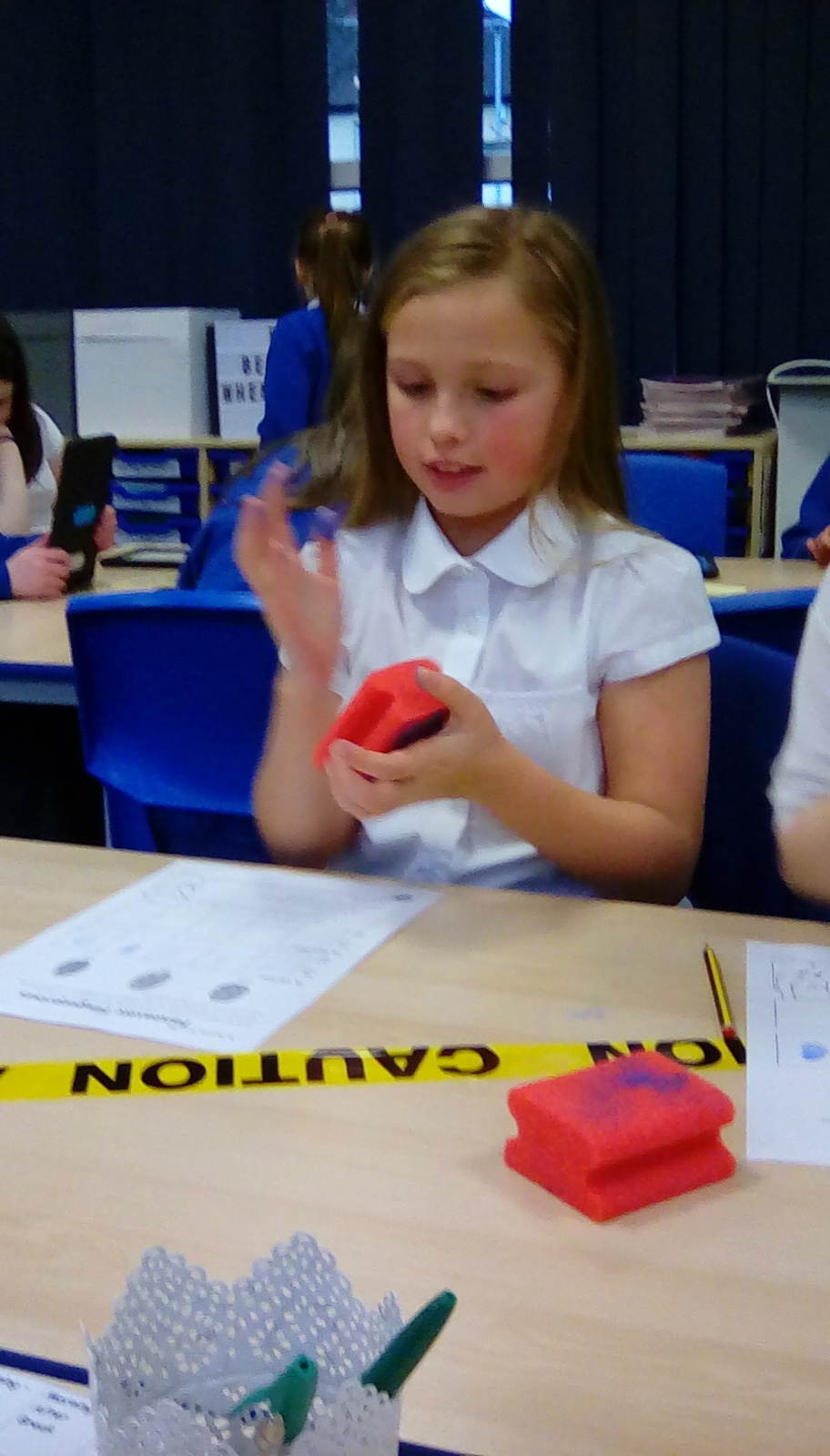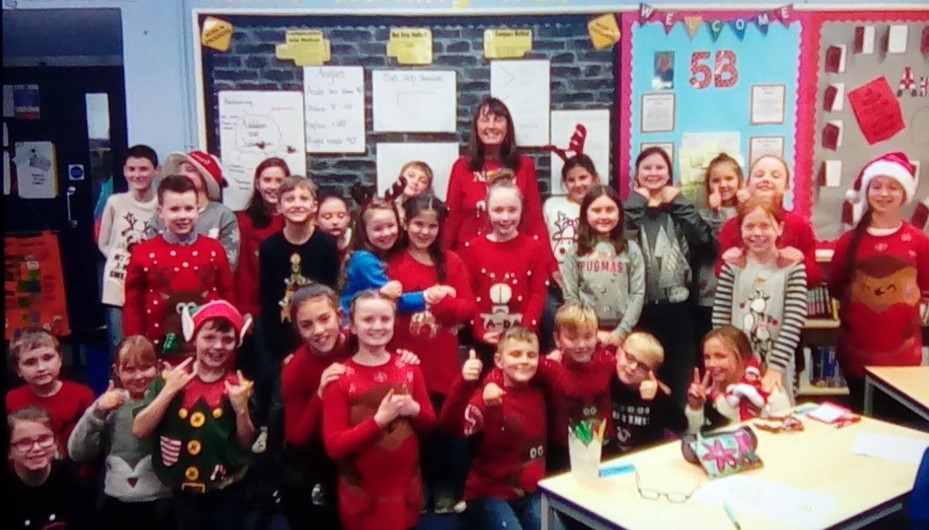 Happy Christmas
Today was our last day before the holidays, to celebrate we wore our Christmas jumpers and did some Christmas activities. As it was Mrs Farrell's last day she popped in to see the children and to say goodbye, we all wish her lots of luck on her new adventure!
Thank you for all of the lovely gifts and the support throughout the year so far. We hope you have a lovely break! From all of 5B.
The Highwayman
In our last topic for English, we focused on the poem 'The Highwayman' by Alfred Noyes. We looked at the language used in the poem, described the characters and the settings. We then each chose a part that we liked and put it together for a whole class performance. We hope you enjoy!
Forces 2017
Our science topic for this term is forces. This week in science, we have been learning about friction. We have completed an investigation to see how the amount of friction changes with different surfaces. We had to use newton meters and trainers for the investigation. We made sure our investigation was a fair test and we found out that surfaces that were rough and uneven needed more force to move the trainers, showing there was more friction.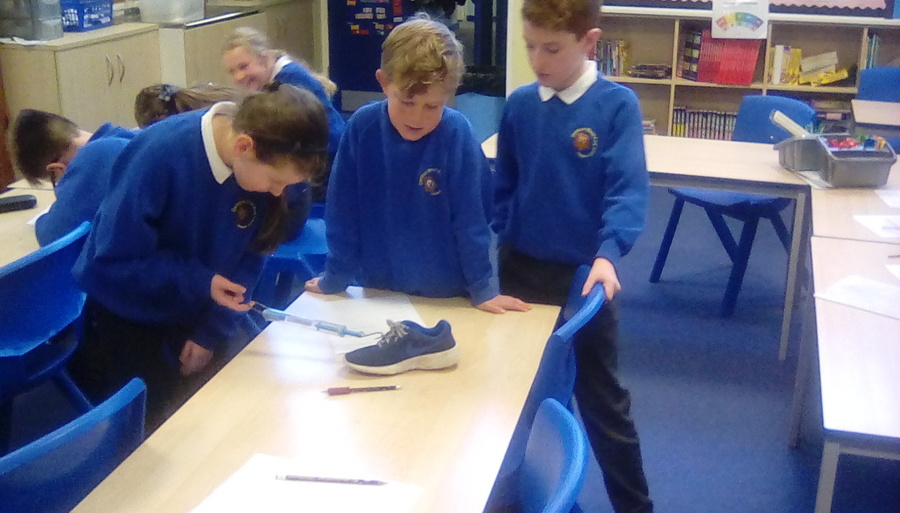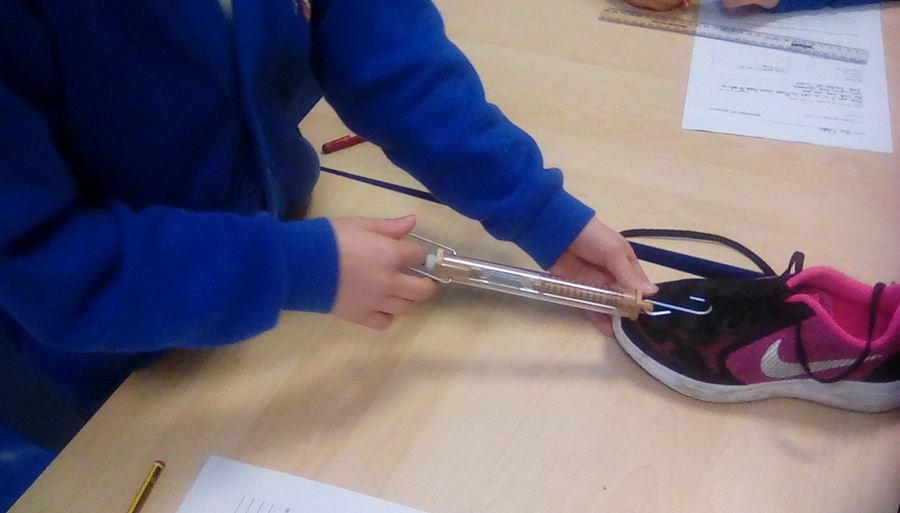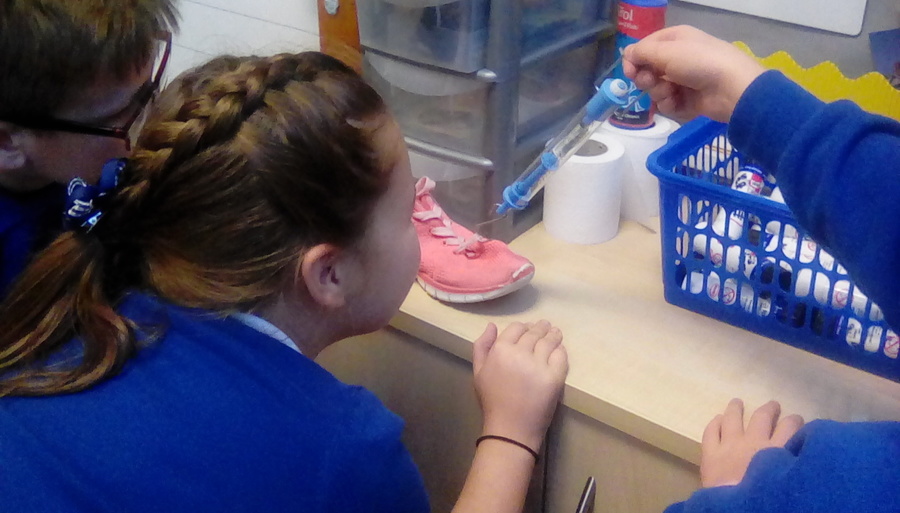 Bramall Hall 2017
Yesterday, year 5 had their school trip to Bramall Hall. This trip linked to our topic of the Tudors and we did a variety of activities linked to this. We learned lots of things about the hall and the Tudors: how the hall was made; the food the Tudors ate; the clothes they wore; found out about the family who lived in the house; the medicines they used and how they decorated their houses.
We all brought back to school a Nose Gay, a picture we drew inspired by the decorations in the house and a model of a wall we made.
It was a very interesting day and we all had a great time!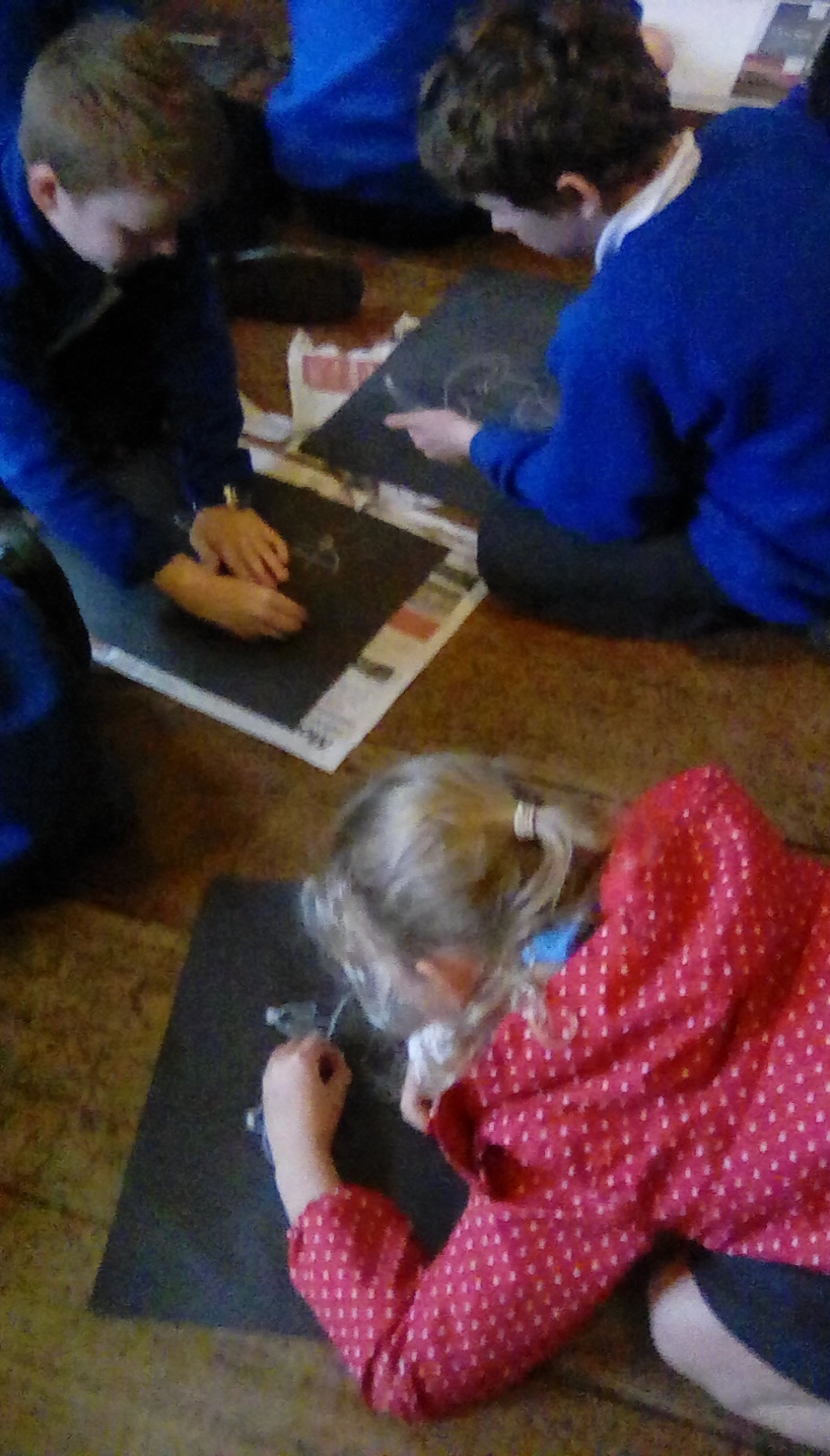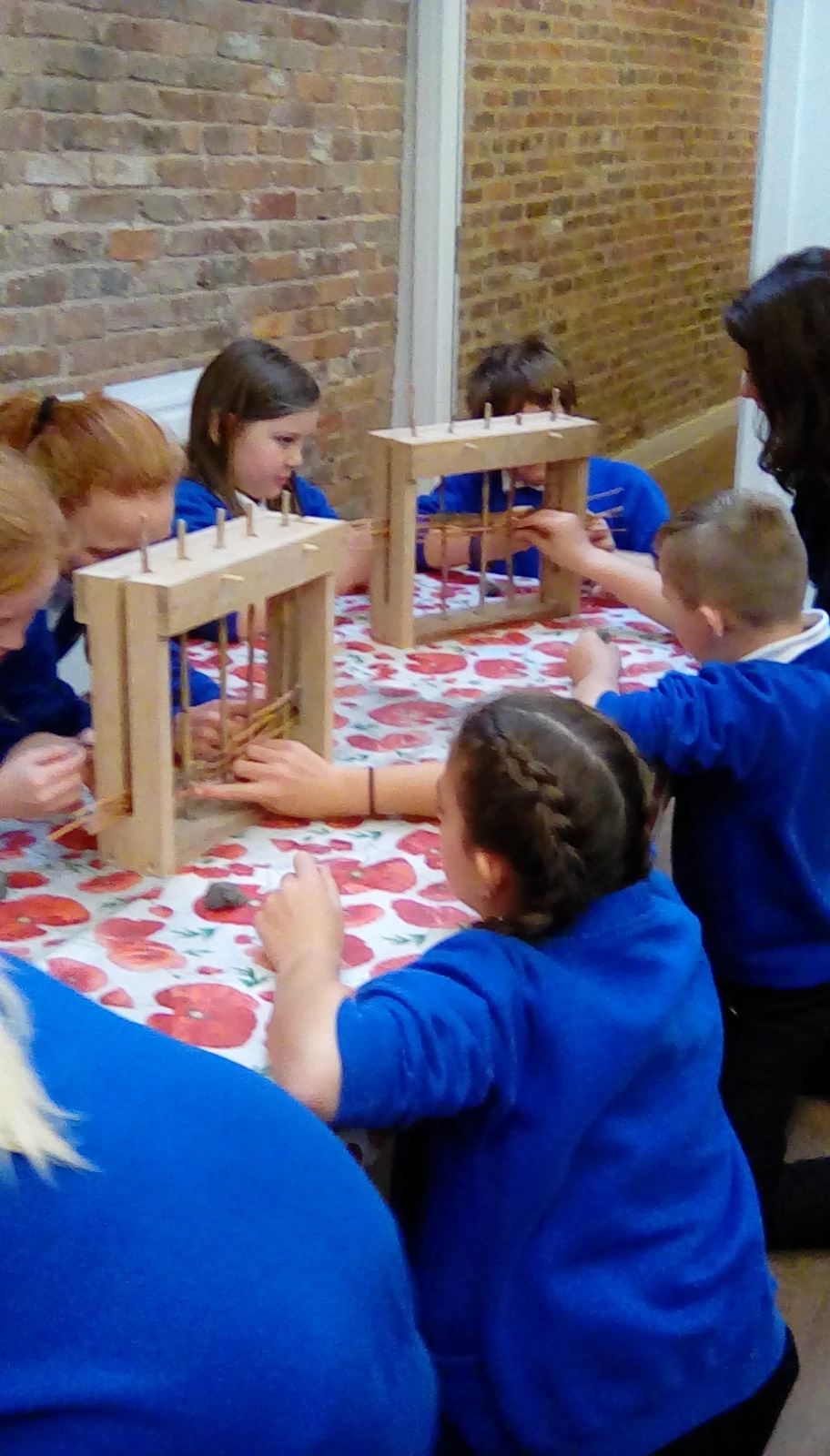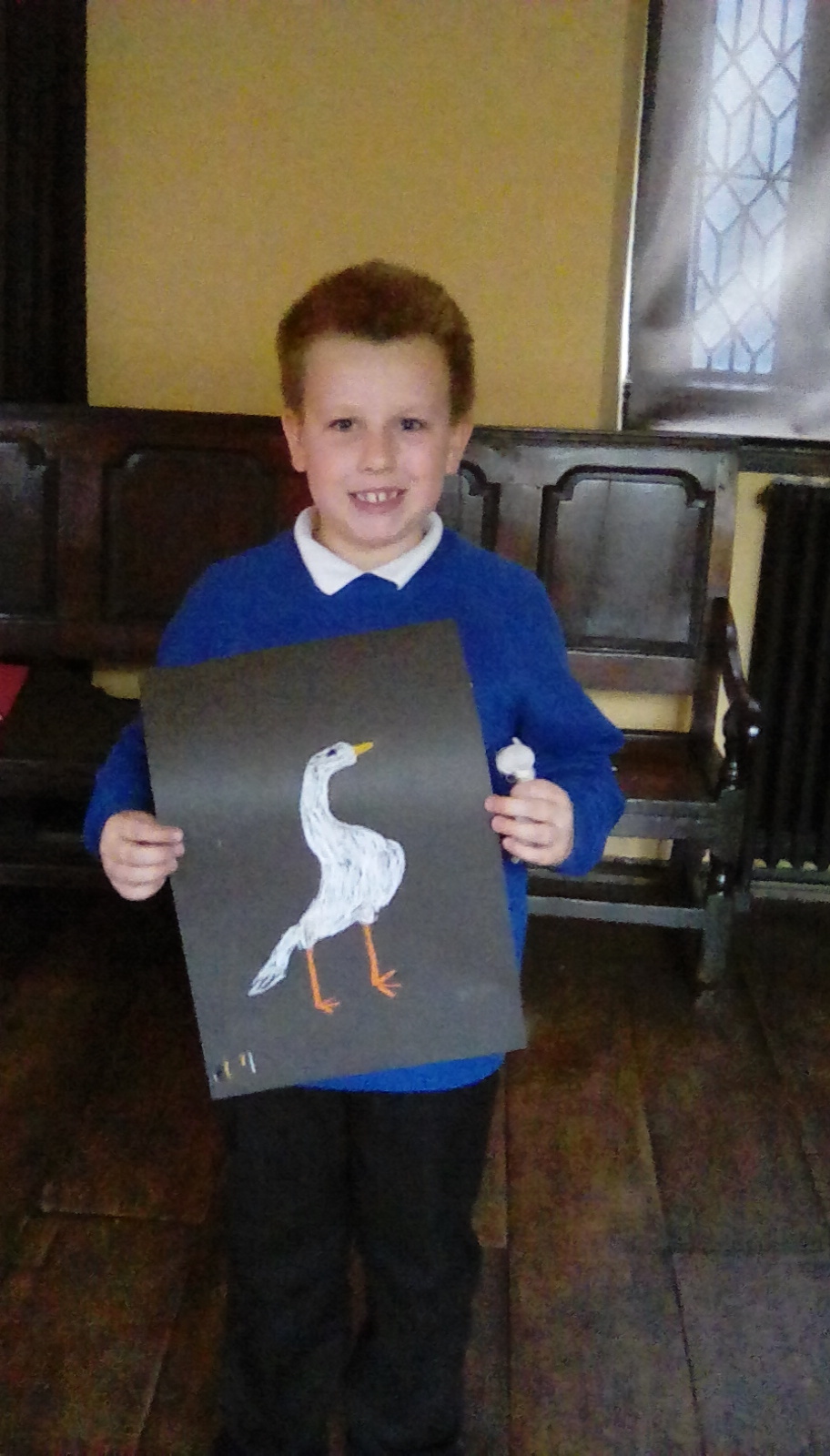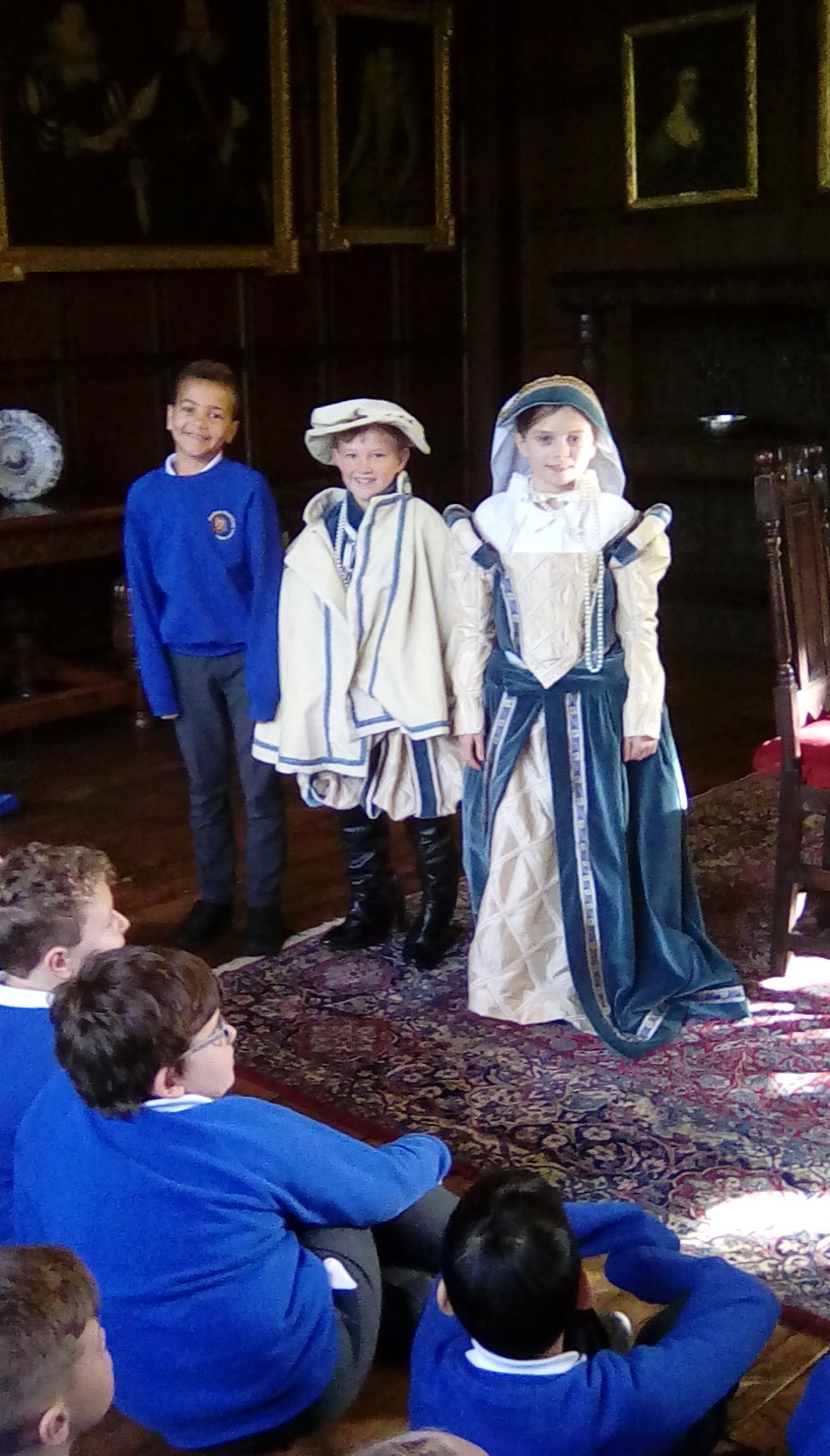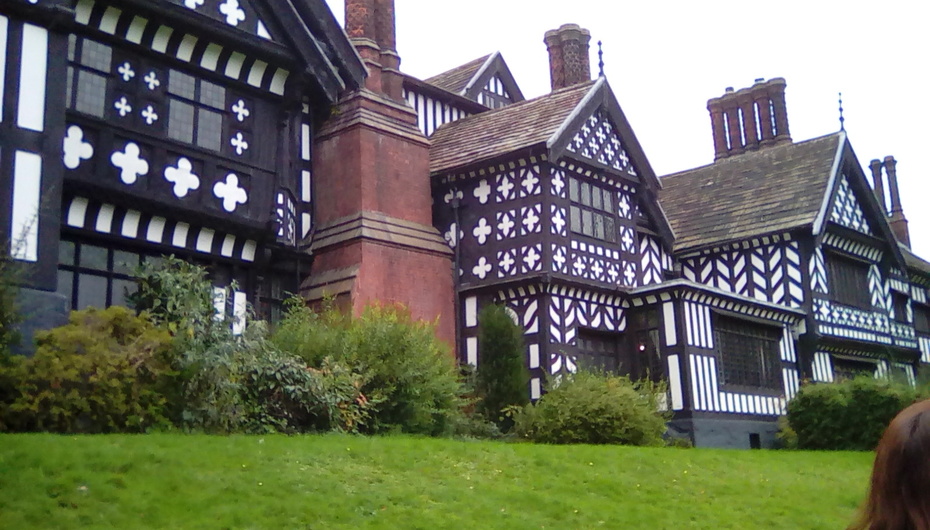 Literacy - September 2017
Michael Rosen
In literacy, we have been using Michael Rosen's poem 'Bathroom Fiddler' as inspiration for our own poems. After writing our poems, we performed them to the class then peer assessed the performances against the success criteria we created as a class for an amazing poem performance. We hope you enjoy some of our performances!
Converting media.
(Media will continue converting in the background)
Roald Dahl Day
This week in Literacy, year 5 have been writing poems inspired by Roald Dahl. On Thursday, we dressed up as a character from one of his books and performed the poems in a group.
Thank you for the time and effort put into all of the costumes, we had a great day and lots of fun watching each other perform a poem!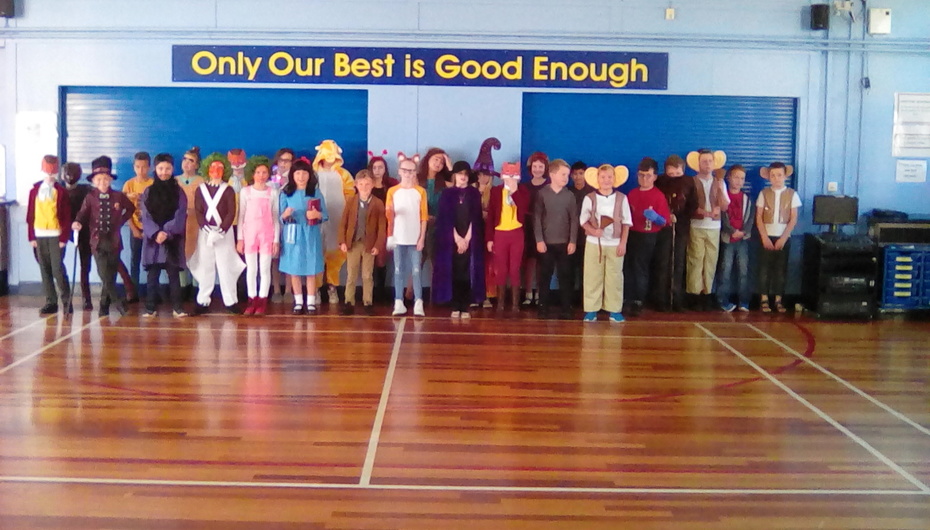 First Week - September 2017
Welcome to our new year 5 classes.
This week we have visited our new KS2 library and used our reading cloud system to choose new library books.