Internet Legends Assembly
On the 30th November, key stage 2 learnt how to become internet legends with help from an assembly presented by Google. The children learnt all about sharing information, safe passwords and much more. We hope the children now apply this knowledge to when they are online to keep themselves safe.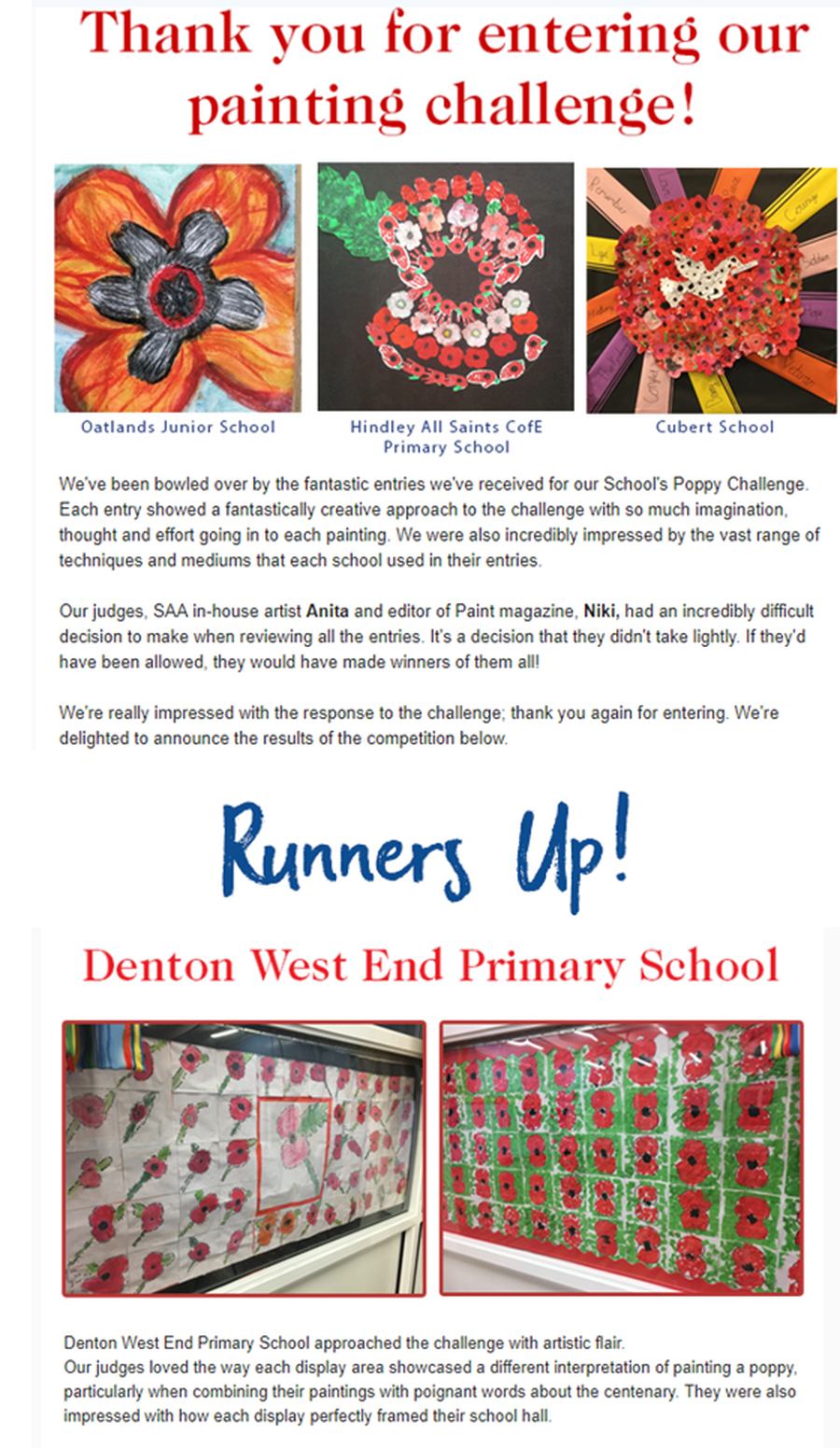 Visit From Tommy Atkins
All year groups enjoyed a visit from Tommy Atkins to teach us all about life as a soldier during World War 1. The children really enjoyed trying on the clothes and handling the equipment.
Diwali Celebrations
Denton West End celebrated Diwali by creating rangoli patterns and diva lamps. They also learnt an Indian dance.
World War I
To commemorate the centenary of the First World War, Denton West End pupils have created a wonderful poppy display in the junior hall.
Judaism Assembly
Denton West End learnt about Judaism and Jewish culture during a school assembly.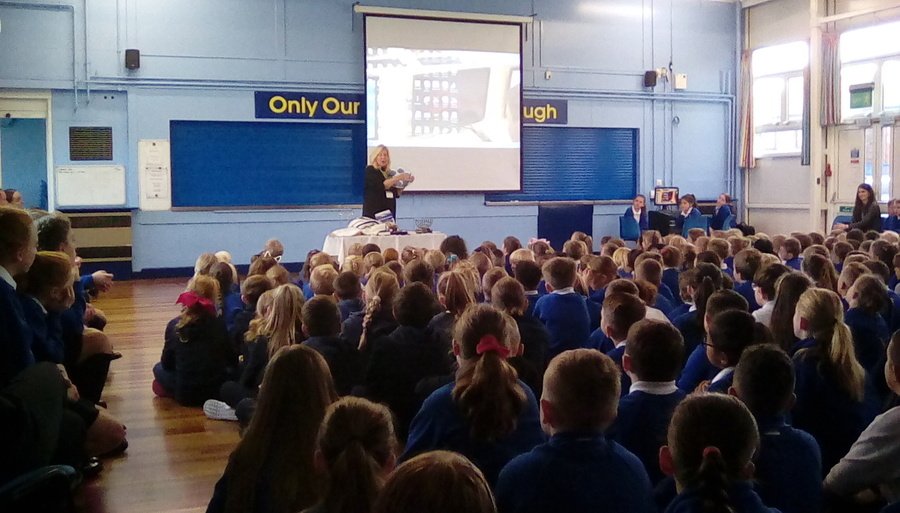 NSPCC-September 2018
On Wednesday 26th September, NSPCC visited school and taught us how to be safe and secure and who to contact/talk to if we are feeling worried and unsafe.
Galleries
Danceathon - July 2018
On Monday 23rd July, the whole school took part in a danceathon to raise money for our school charity for this year, Cancer Research. All of the children (and staff!) from Nursery to Year 6 took part in dances led by Miss Hocknull. Thank you to parents for donations for our charity - the children definitely enjoyed themselves too!
Year 6 Production
Here is the trailer for the Year 6 Production, Pirates of the Curry Bean. We are having great fun learning our parts and are working very hard! The trailer has been made by Matthew Wa and Nathaniel.
Open Afternoon
On the 24th May, our school was open to visitors to walk around and see all the wonderful work we do here at Denton West End Primary School. In the hall, we had some special performances from children who do music lessons through school, year 5 danced, year 4 played their violins and the choir performed songs they have been practising for the Denton Big Sing. Thank you to everyone who came!
Key Stage 2 Sports Day
Key Stage 2 had their sports day on Wednesday 23rd May. The weather was fantastic and we had a great day. Thank you to all of the parents, families and friends for their support. Well done to Walliams for winning!
Lord Mayor's Ball
Children from our school choir had a fantastic performance opportunity to sing at a highly prestigious event of the Lord Mayor's Ball. Children sang songs with members of another schools choir and really impressed the audience. It was an amazing night and the children represented the school brilliantly. Please enjoy the clips of their performances.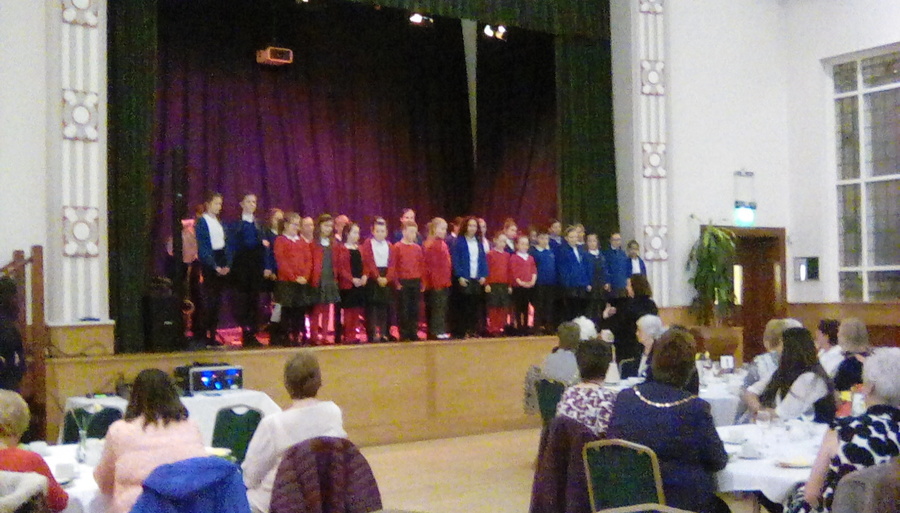 Gymnastics
On Tuesday 6th March, four children from Key Stage One went to St John Fisher School for a gymnastics session with Olympic gymnast Beth Tweddle.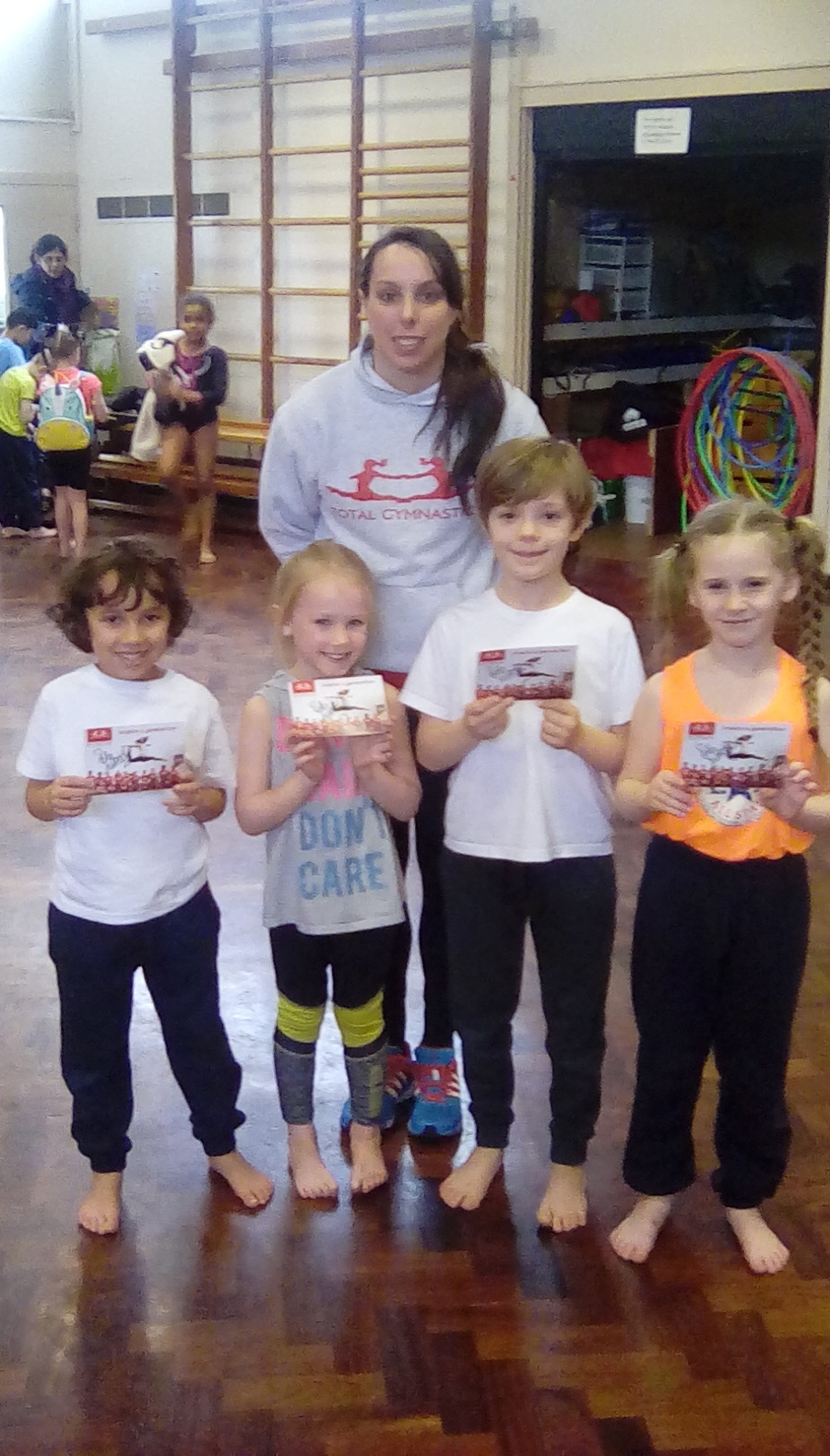 Handwriting Competition 2018
Splats Online Safety Show - February 2018
On Monday 5th February, Paul from Splats worked with Year 5 and 6 about staying safe online. This linked to Safer Internet Day which was on Tuesday 6th February. Each class had a drama session with Paul and Year 5 and 6 put on a show for the rest of the school in the afternoon. We thoroughly enjoyed the day and learnt some key information: Use your firewall and security settings correctly; put yourself in other people's shoes; if you see something you shouldn't or that you don't agree with then stop and ignore it; and to tell an adult if you see something inappropriate or if something happens that you don't like.
Young Voices - January 2018
On the 24th January, the choir represented our school at the Young Voices concert at the Manchester Arena. At the concert, the choir sang a variety of songs with many other schools to create a spectacular performance for friends and family. We hope that everyone who came to support the choir and the school enjoyed the experience as much as we did!