Year 4
Welcome to Year 4
Meet the Year 4 staff
| | | |
| --- | --- | --- |
| Miss Fallows | Miss Shandley | Mrs Ross |
| Y4 Teacher | Y4 Teacher | Teaching Assistant |
Animation- 2018
During our computing lessons, we have created stop-motion videos using the iPads. We used the alien models from our alien day and created a setting for them. We then took hundreds of photos to create a short video. Take a look at some of our work!
Spellings for a test 09.10.18
happily
wearily
naughtily
angrily
merrily
sleepily
cheekily
funnily
Could you please ensure that children are also practising the 3 times tables at home this week as well as spellings. Thank you.
Spellings for a test 02.10.18

quickly
brightly
quietly
importantly
brilliantly
excitingly
surprisingly
graciously
Clarinet lessons
We have got off to a flying start with our clarinet lessons in 4F. The children are thoroughly enjoying learning a new skill. Please remind your child to look after their instrument at home and bring it in every Monday, ready for the lesson on Tuesday. We look forward to seeing you at our first performance in school!
Year 4 Alien Day - 17.09.18
We had a fantastic 'Alien Day' in Year 4. The children enjoyed alien activities, they made flying saucers and alien models for our Literacy writing.
Spellings
For a test on 27.03.18
technician
beautician
mission
politician
discussion
posession
aggression
admission
permission
technician
possession
behind
aggression
remind
discussion
rewind
library
decide
again
where
many
behind
water
remind
could
rewind
decide
We have been learning all about teeth and eating, the children really enjoyed making models of the different teeth!
What a lot of wonderful characters turned up in year 4, ready to celebrate World Book Day! All the children looked fantastic!
Year 4 really enjoyed Science week, children enjoyed activities including, making slime with Sublime Science, exploring the digestive system with VR head sets, learning about space in the Planetarium and learning about Marie Curie!
Chocolate comes to Year 4! - February 2018
On February 9th, each year 4 class had an opportunity to take part in a special chocolate workshop with Oliver Dunn. The children learnt about the history of chocolate and made their own chocolate. The children have worked hard to write explanations about the chocolate making process and enjoyed this first hand experience!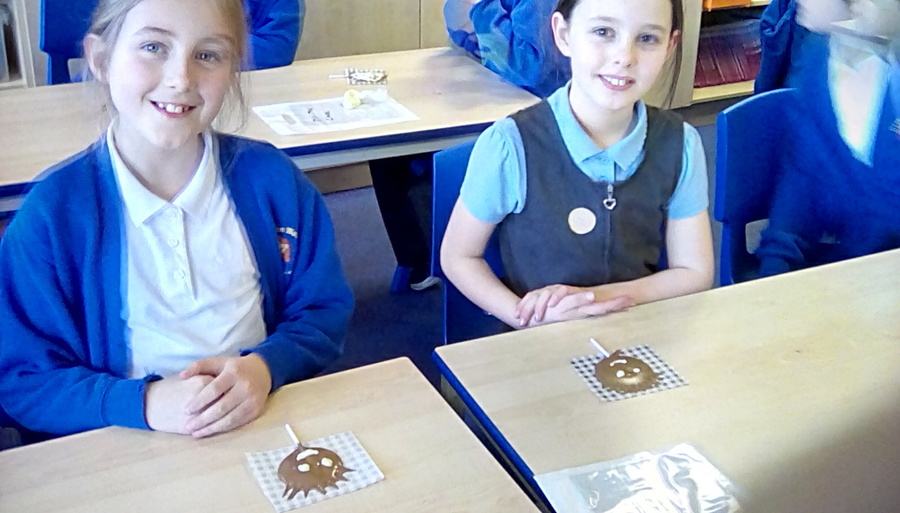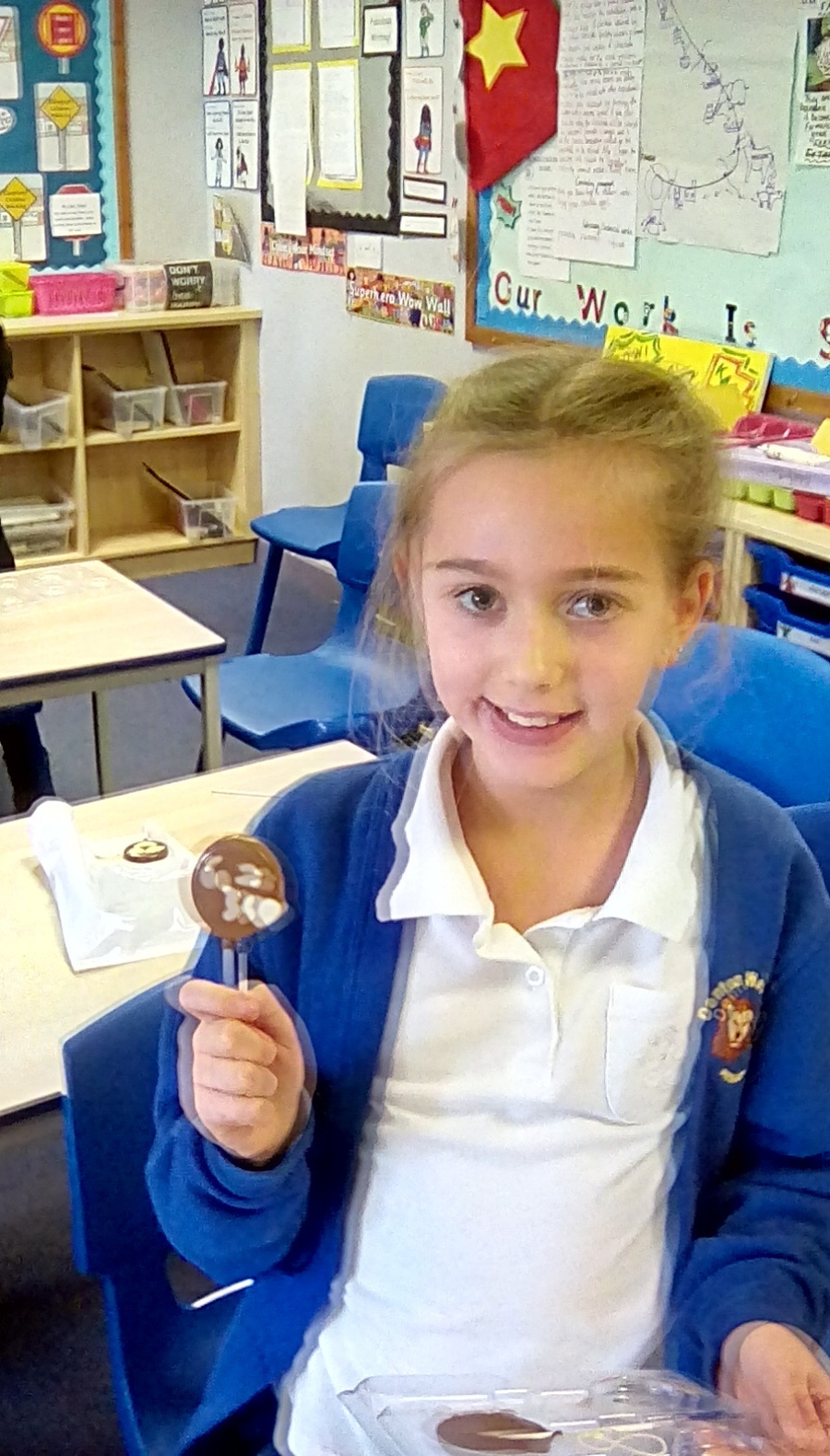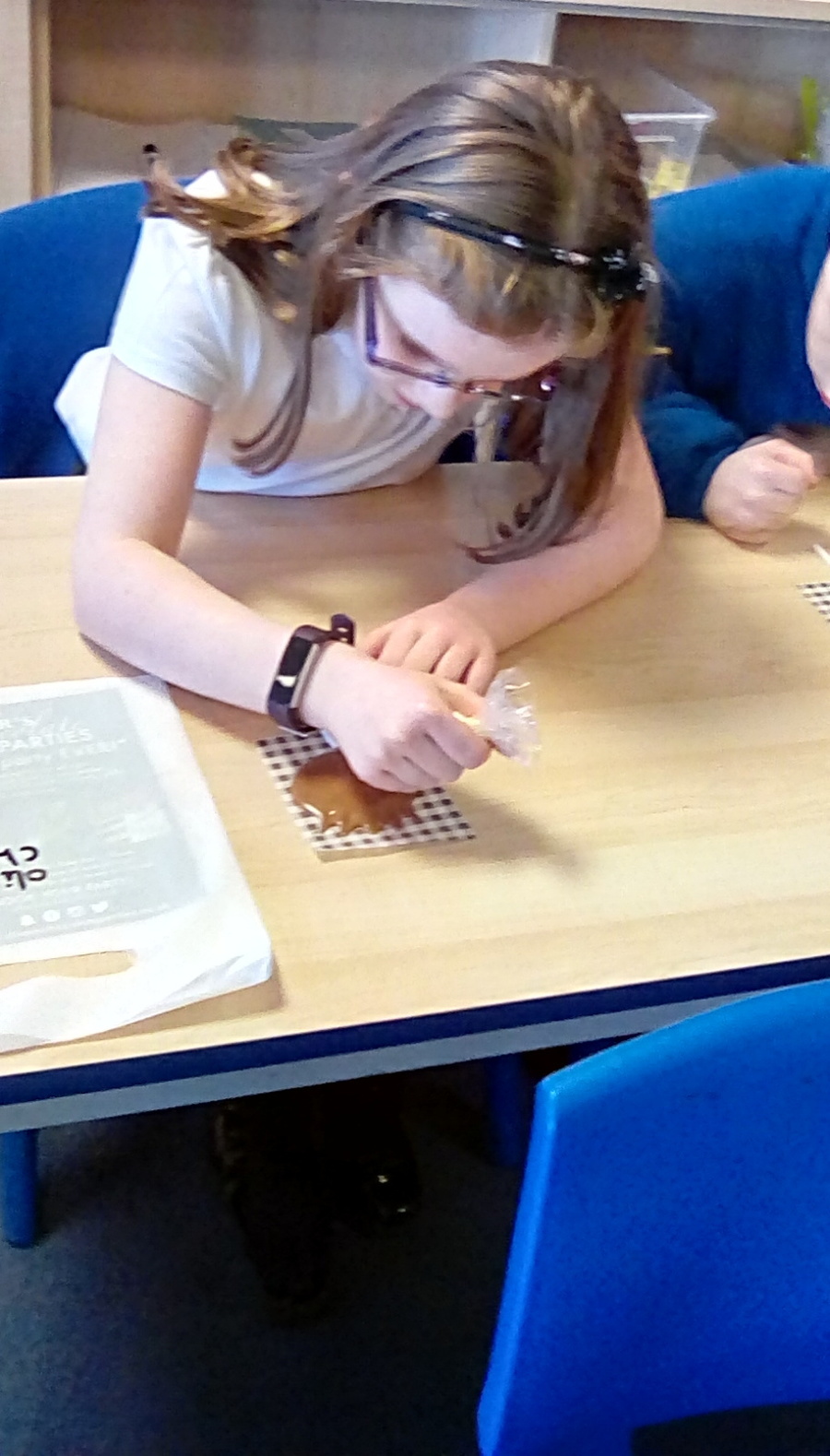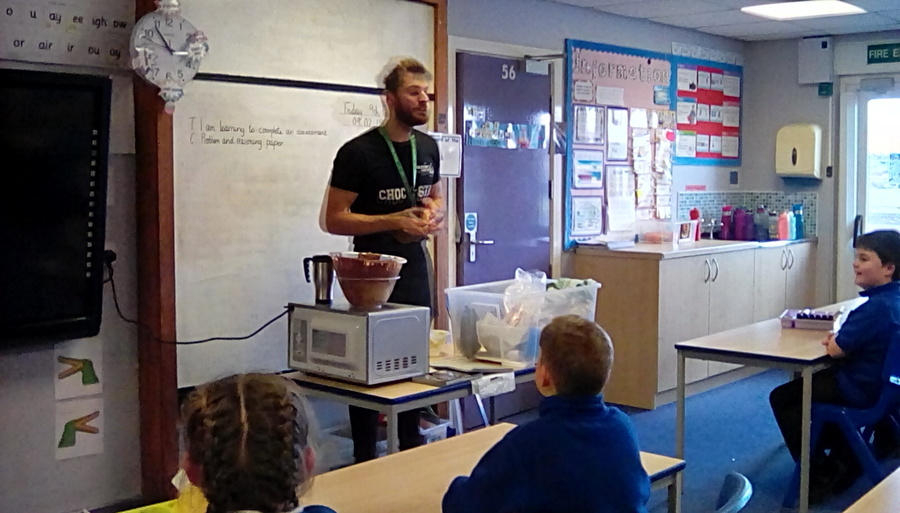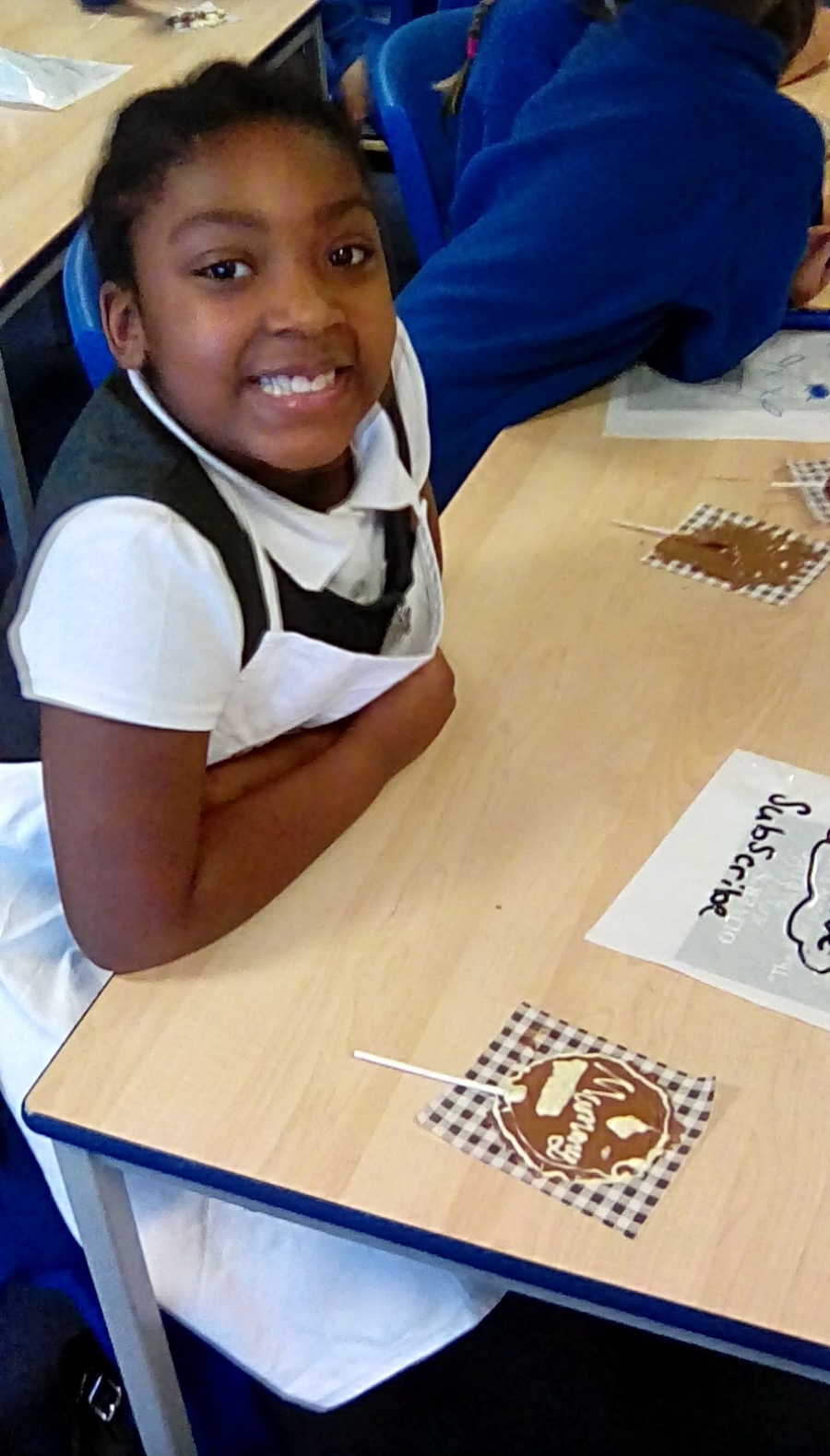 Year 4 Poetry- The Present
Year 4 have come to the end of their poetry unit in Literacy. We have focused on the poem 'The Door' by Miroslav Holub which explores what might lie behind a mysterious hidden door.
We used this poem as a model for the children to create their own poem about what might be inside a mysterious present and called these poems 'The Present'. This allowed the children to use their imagination and think about their possibilities, fears and hopes.
The children then performed these imaginative poems to the class in groups. Miss Carding and Mrs Rimmer were very impressed!
Year 4 Swimming Information
Swimming starts on Friday 15th September and will be every Friday afternoon. Children will be required to bring their kit in a bag on Friday mornings. Boys will need swimming trunks and a towel and girls will need a swimming costume, a towel and a swimming cap. Goggles are not required. Children will return to school for normal collection at 3:15pm.