Nursery
Welcome to Nursery
Mrs Abbott

Miss Haughton

Miss Taylor

Teacher

EYFS Leader of Learning

Teaching Assistant
Teaching Assistant
25th September 2020
This week in Nursery we have been reading the book 'While We Can't Hug'.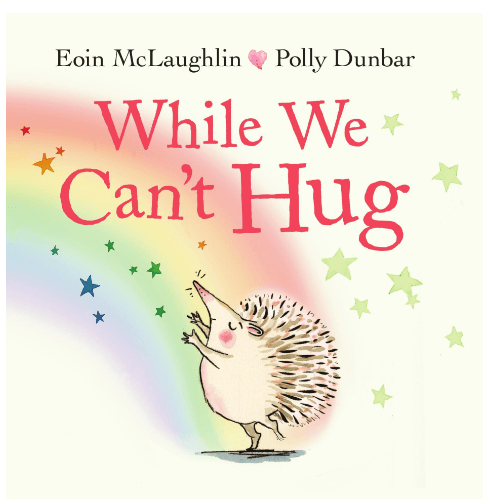 Click on the link below to watch the animated story.
https://www.youtube.com/watch?v=2PnnFrPaRgY
After reading the story, we talked about how we can make our family and friends happy and show them how much we love them when we can't hug them.
In the story, the two animals painted rainbows for each other. In the nursery, we found a friend to paint a picture with. The two friends had to take it in turns to choose a colour and paint a rainbow together.
Also in the story, the two animals pulled funny faces to make each other laugh. The nursery class used different types of fruit and vegetables to make funny faces. We also talked about the names of the food that we used.
Now the Autumn days are starting to arrive, please can you help your child to put on their coats independently. We don't expect them to zip their coat up but if you can start the bottom part of the zip for them and encourage them to pull the zip up and down.
Below are all the funny faces we made. Click on each group to see your child's creation and I am sure it will make you smile.
18th September 2020
Our first week in Nursery
The nursery children have finally started their journey through the foundation stage and what a busy couple of weeks they have all had. All the children are trying very hard to remember all the new rules and routines and have been very busy. We have been choosing within the new classroom and exploring the outside area. We have been learning to keep our bodies healthy by washing our hands correctly with soap and water. Well done everyone!
Parents please help your child by displaying their name in their bedroom or on the fridge and encourage them to look at it. Talk about what letter it begins with. (Please do not write your child's name in capital letters. Write the capital letter for the first letter only.)