Meet the Year 3 staff
| | |
| --- | --- |
| | |
| Mrs Chiles | Miss Landy |
| Y3 Teacher | Y3 Teacher |
Anglo- Saxon and Vikings Day
On Wednesday, Year 3 enjoyed a visit from Portals to the Past. They dressed up in their finest Anglo-Saxon and Viking clothes and took part in fun and factual activities. In the morning, we learnt about the invasion on the Anglo-Saxons by the Vikings, we took the ultimate Viking quiz and even played some traditional Viking games. In the afternoon, we learnt all about the Viking weapons and armour. We had so much fun!
Year 3 Sports Day
Although our sports day was a little different this year, we still had fun as a bubble competing for our houses. We took part in the javelin, the standing long jump, skipping and sprint. The rain held off and we had a wonderful afternoon!!
Well Being Week
For our last week of term we focused on our well being. Firstly, we had a relaxed kids workshop where we learnt how to relax our minds through meditation and yoga. Later on in the week, we were visited by One Adventure where we played laser tag and participated in a team build challenge. We had so much fun!!
The Romans
Year 3 have been learning about The Romans as part of their history topic. Today they learnt about Hadrian's Wall and as a class they performed a poem called 'The Great Wall of England'
Stop Motion Animation
Following on from making the models, Year 3 then chose a scene from their story and used stop motion animation to make their characters move. We had lots of fun finding different ways of making our characters move!!
Model Making
This term, year 3 have based their literacy work around a story called Mr Pusskins. They were set a challenge to innovate the story and change the pet. From this they made models of their chosen pets using plasticine! We had so much fun!!
Art with Mr Doyle
This term, Year 3 have been learning all about the history of The Lantern Festival with Mr Doyle. During our art sessions the children have been making their own lanterns. After the Easter holidays, Mr Doyle will be back to add lights to our lanterns. We can't wait!
Spellings Week 4
Suffix –ment,
-ness, -ful
For a test on
19.4.21
enjoyment
sadness
playful
argument
happiness
cheerful
careful
payment
useful
illness
Spellings Week 3
er spelt or
For a test on
29.03.21
work
worst
world
worth
worship
instructor
visitor
tractor
Spellings Week 2
W/C 15th March
Test 22nd March
Prefix 'pre'
prepare

preheat

preview

prevent

predict

preserve

pretend

presume
Spellings Week 1
W/C 8th March
Test 15th March
Prefix re-
recycle
replay
refill
rebuild
return
replace
redo
reappear
Manfred The Baddie
Year 3 have produced some fantastic work based around the story of Manfred the Baddie by John Fardell. They made wanted posters and designed, made and evaluated the perfect sandwich for Manfred the Baddie as part of their design and technology work.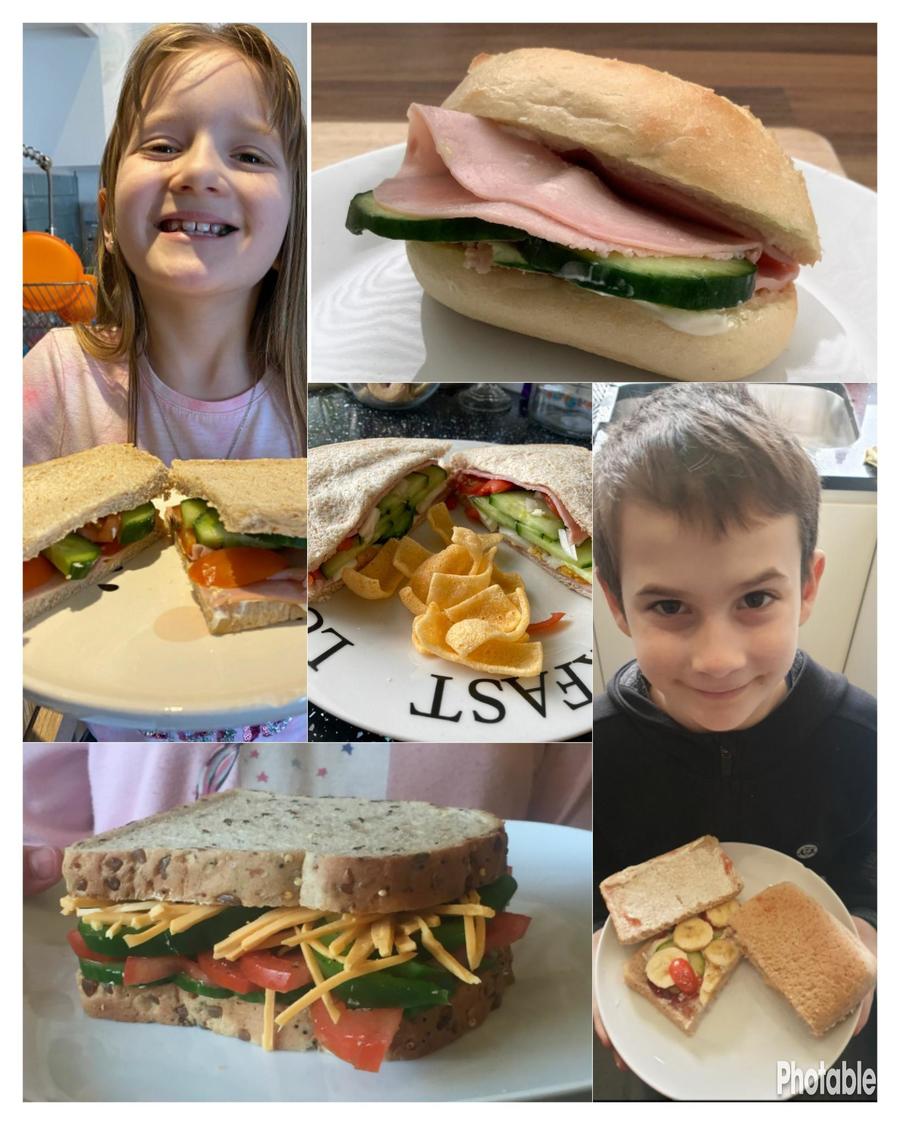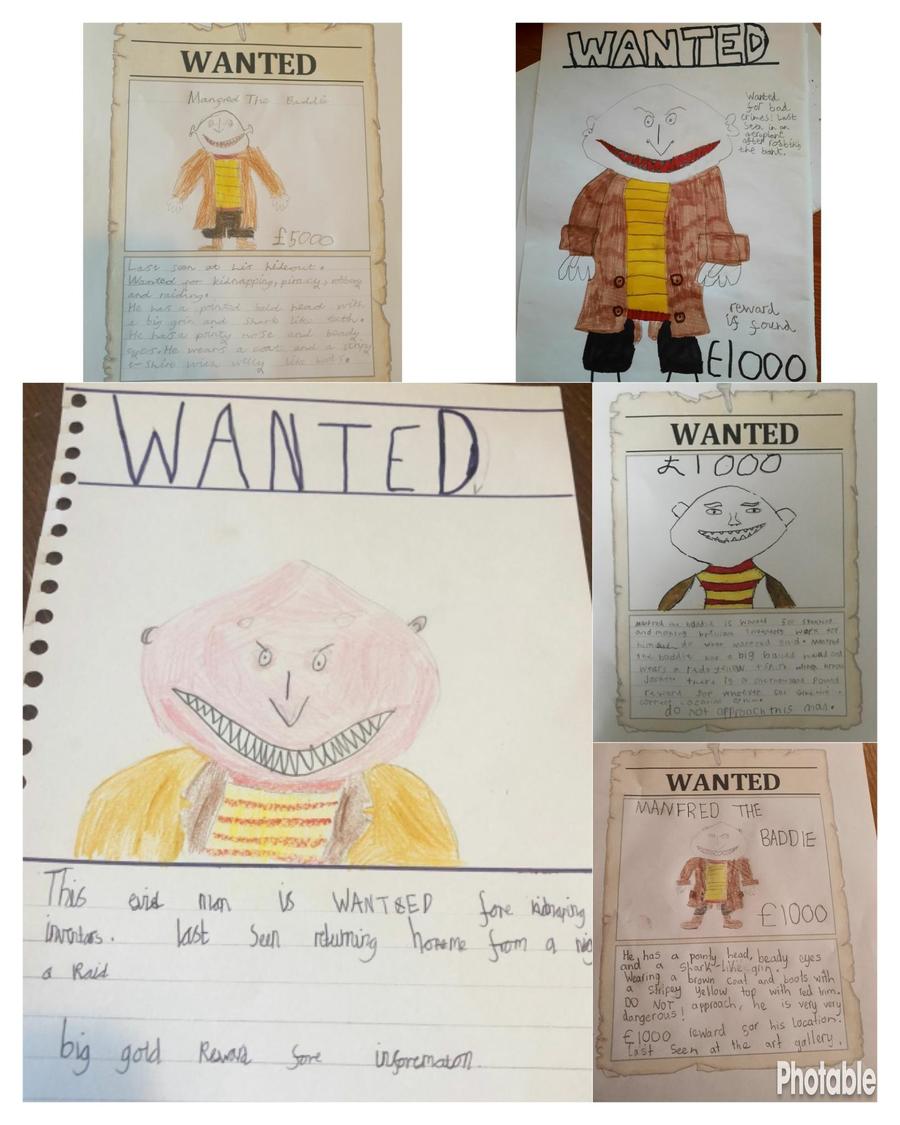 Conrad Burdekin Poems
Year 3 were set a challenge by Conrad Burdekin to write their own kennings poem about someone they love. We think they have done an amazing job.
Year 3 Christmas Song
Getting into the festive spirit, Year 3 sung Rudolph the Red Nose Reindeer to share with the rest of the school. We had lots of fun recording our song with lots of outtakes, which we laughed about back in the classroom!! Here is the final recording...we hope you enjoy watching it.
Rock Buffett
In year 3 this week we have be learning about the three types of natural rock. To help us investigate how each of these rocks are formed, we used different types of food. For the sedimentary rock, we used rice cereal and smarties to demonstrate how it is formed on the surface of the earth when other types of rocks, sand, gravel etc mix together. For the igneous rock, we melted chocolate to act as the hot magma, which is formed deep under ground. Then we poured the melted chocolate over ice cream, which acted as the cold surface, allowing the chocolate to cool and harden forming an igneous rock. Finally, for the metamorphic rock, we use chocolate, marshmallows and jelly sweets sandwiched between two crackers. This represented different types of pre existing rock. We then applied heat and pressure to this to form a metamorphic rock. We had so much fun!!
Year 3 Pirate Day
Why are pirates called pirates? Because they aaarrrggghhh!!!
It has been pirate day here in Year 3. We have had a great day and taken part in lots of fun activities. We wrote some amazing character descriptions, played battleships against our partners, designed our own pirate flags and played pirate party games! We had so much fun and we hope you like the pictures.
Conrad Burdekin Poetry Workshop
We were very lucky today to have a virtual visit from the poet Conrad Burdekin. Together as a year group, he shared some of his new poems and even helped us to write our very own poem all about doughnuts!
Get your doughnuts
from the stall.
Take them home but
do not fall.
Do not throw them
in the bin.
Eat your tea
then stuff them in!!
We have be performing the poem in small groups. We hope you enjoy them!
TTRS Red Carpet Event
This week we had our very first red carpet event for our times tables. We went into the hall and we were awarded our land yards for getting all our 4 times tables correct in 3 minutes. It was fun to walk on the red carpet!!
Skipping Workshop
On Wednesday 4th November, Georgia visited our school to teach us how to skip. She has represented Great Britain in international skipping tournaments and she taught us some really cool tricks to do with our skipping ropes. We have loved taking our skipping ropes outside at breaktime and dinner time to practise these tricks!!
Remembrance Day
On Wednesday 9th November, we made our own poppies for Remembrance Day.
Hello Year 3,
We hope you have enjoyed your first full week with your new teachers. We know the routines are a little bit different to what you have been used to but we think you have all done amazing.
We have put some pictures below of the fun activities we have been doing, for you to show your grown ups at home!
Miss Landy and Miss Hillson
Spellings Week 1
W/C 7th September
Test 14th September
Homophones
break
brake
fare
fair
here
hear
great
grate
Bread Experiment
This week in Year 3, we carried out a bread experiment to show the importance of hand washing. We chose some children to push their hand down on the bread for 20 seconds. One piece of bread was untouched, another piece of bread had been touched with dirty hands, another had been touched with sanitised hands and the final piece of bread was touched with clean hands where the child had used anti-bacterial soap and water to wash their hands for 20 seconds. Below are the predictions we made and we will keep your posted on the outcome!
Investors In Pupils
This week we have been writing up our targets for this term in Year 3. The children had to think of a target they would like to achieve this term. It would be nice for you to ask them what their target is so they can be working on it at home!
While We Can't Hug
As part of our literacy this week, we have been reading a story called 'While We Can't Hug' By Eoin Mclaughlin and Polly Dunbar. It is about the importance of friendship and ways of showing others we care in a time where we are not able to hug. As part of this topic we wrote some recipes on 'How to Make the Perfect Friend.' We added some love, with a dollop of kindness. Have a look at some of our work below.
Spellings Week 2
W/C 14th September
Test 21st September
Homophones
groan
grown
heal
heel
mail
male
mane
main
Maths
We have been practicing our 2, 5 and 10 times tables in maths this week and we have set a a battle for 3L v 3H on Times Table Rock Stars.
We have also been looking at money and exchanging money. Have a look out on our Google Classroom for some work on this.