Meet the Year 4 staff
| | |
| --- | --- |
| Miss Fallows | Miss Kyne |
| Y4 Teacher | Y4 Teacher |
Science - Ice Cream Making
This half term, the children in year 4 have been learning about solids, liquids and gases. This week we made ice cream. We found out that salt added to ice lowers the melting point, absorbing the heat from the ice cream ingredients, allowing it to freeze. We also know that ice cream is a reversible change, it starts as a solid but once melted, turns into a liquid. This process can be reversed by freezing the liquid. We enjoyed making ice cream and added sprinkles as an extra treat!
Chocolate Making Machines
The children have been busy designing and junk modelling chocolate machines this week in school. They have worked brilliantly as a team to make an invention which they will be using to write an explanation text about in Literacy. Using their imagination, they have a chocolate making machine with special features such as conveyor belts, sliding doors, buttons and levers. We will share our writing with you next week!
Science
We have started a new Science Topic in Year 4 on states of matter. The children have been learning about solids, liquids and glasses and have enjoyed classifying a variety of items we have found around school.
Aztecs
We are really enjoying our history topic. The children have made Aztec shields, often known as chimalli. The Aztecs were known as fierce warriors, showing bravery in battle earning respect and wealth. To show their status, warriors would decorate their shields with animal skin, feathers and Aztec patterns.
Pyjama day!
In Year 4, we have started our new literacy topic by reading 'Nat Fantastic', we had a super day dressed in our pyjamas, eventually leaving as a superhero!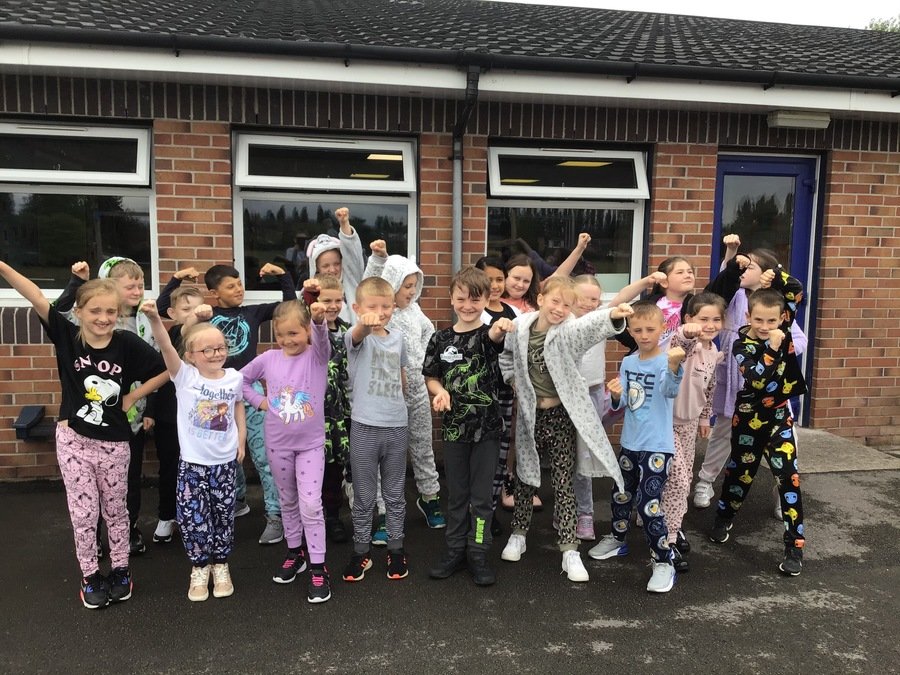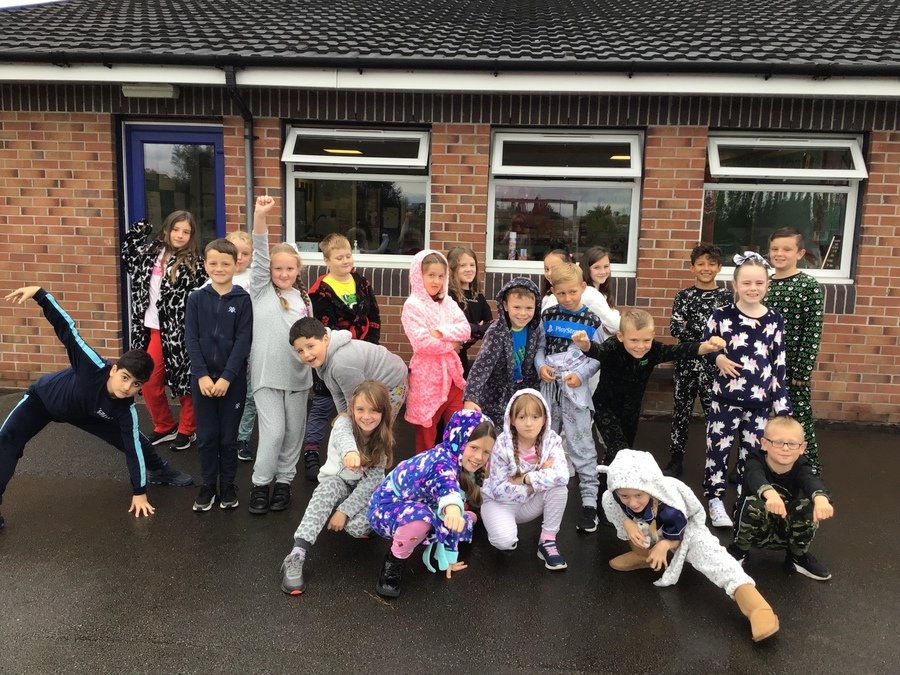 Welcome to Year 4!
As part of our welcome back to school activities, the children have discussed their hopes for this year and set themselves a target they would like to achieve this half term. We have created our Up, Up and away display using tissue paper to make hot air balloons. We have shared this with you below.