Meet the Year 5 staff
| | |
| --- | --- |
| | |
| Miss Barclay | Miss Longley |
| Y5 Teacher | Y5 Teacher |
Art with Mr Doyle
This week in art, we were learning about how to make different types of pots. We made pinch pots, coil pots and slab pots. We had a lot of fun!
Red Carpet Event!
We have just had our first red carpet event of the year! Children earnt their lanyards for getting 60/60 in under 3 minutes in their 7 and 8 times table tests. All the children have been working extremely hard on their times tables and we have been seeing them apply it in maths lesson. Keep up the practice!
Greek Day!
Last week, everyone in Year 5 celebrated Ancient Greek Day! We had a special visitor (Polly) who taught us all about what life was like in Ancient Greek times. We spent the day learning about lots of different things: democracy, the Greek gods and goddesses, armies and the warriors who fought, as well as how life was very different for men and women. We then ended the day with our very own mini Olympics! We were split into teams and played against each other in a variety of activities. In the end, Olympus won but everyone tried extremely hard and had a fantastic day!
We we also want to say a huge thank you to all the parents and carers who supported us by making and buying costumes for the children to wear. They all looked brilliant and a huge effort was made by all!
Skipping Workshop
At the start of this half term, children took part in a skipping workshop! They met Georgia, who is a skipping champion and is very talented! She worked with the children to show them many new skills they can practise using a skipping rope. The children were able to use their growth mindset and everyone had a great time!
Our Classroom
Since coming back to school in September, the children have already been working so hard and have impressed us with their learning. In our classrooms, we have displayed some of the fantastic work the children have produced from a few of the topics already covered, and have included photos below for you to have a look at. To begin with, the children created their own robots with information all about them. Then, each child chose a target for this half term and wrote them on an individual firefly for our Investors in Pupils display. Finally, we have just completed our final piece of poetry, called 'Written in October' based on William Wordsworth's poem 'Written in March'. The children are now working on our Science topic for this half term - Materials. We look forward to displaying some of their work on our Science display.
Well done to all of the children for their brilliant work, that is beautifully presented!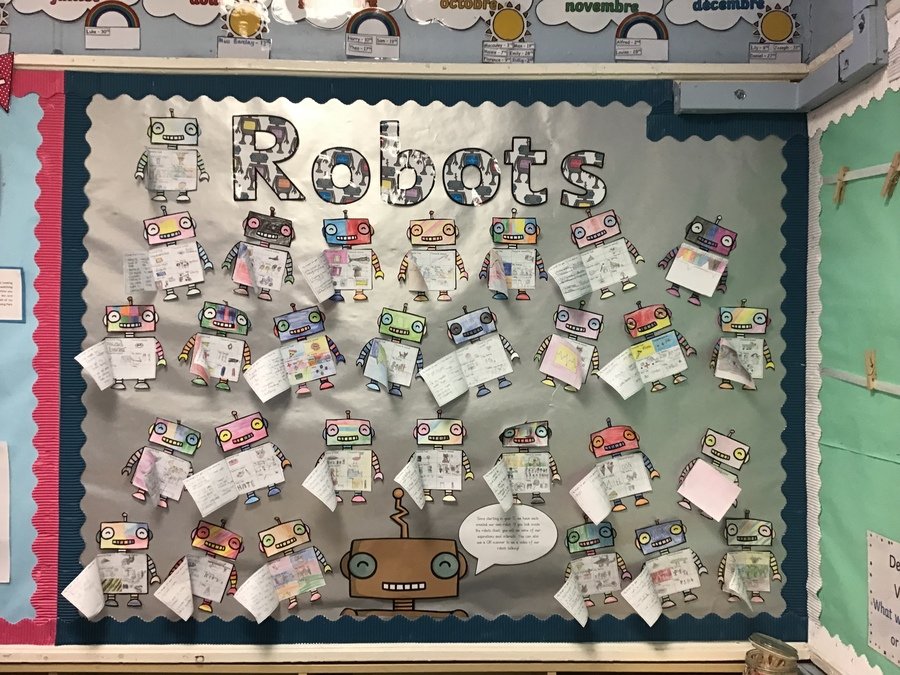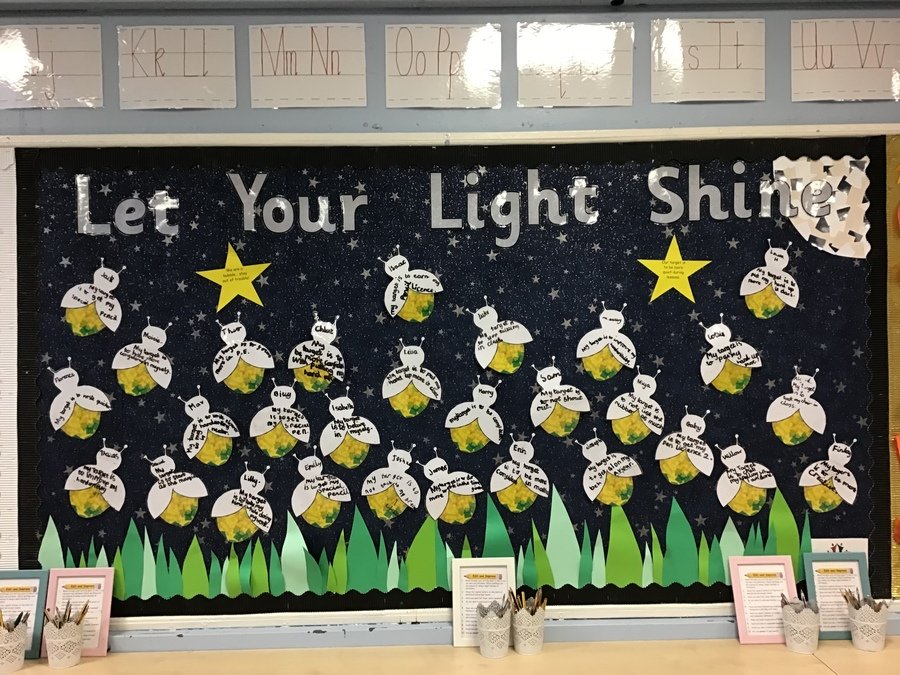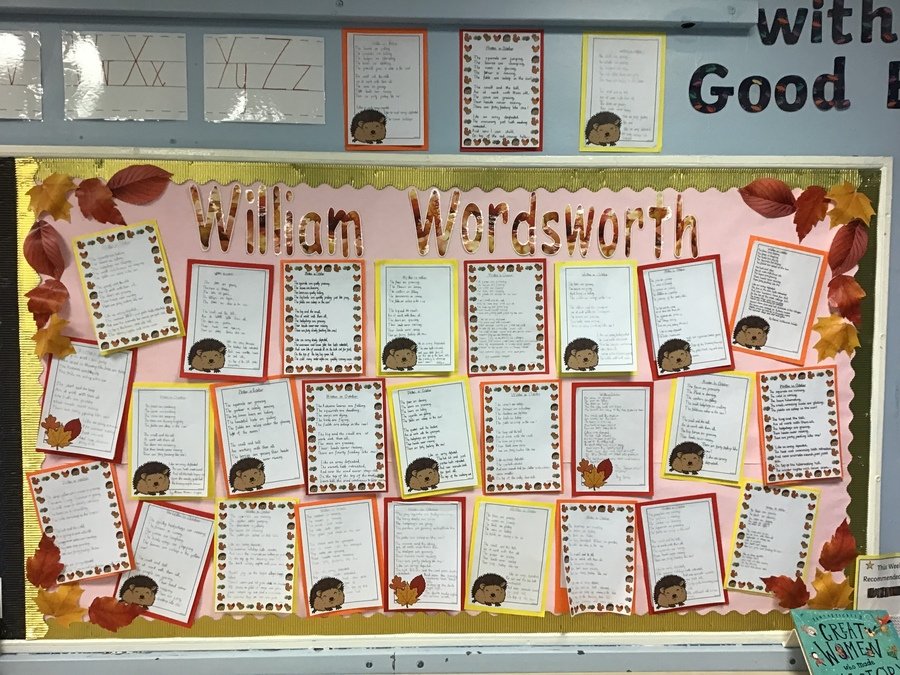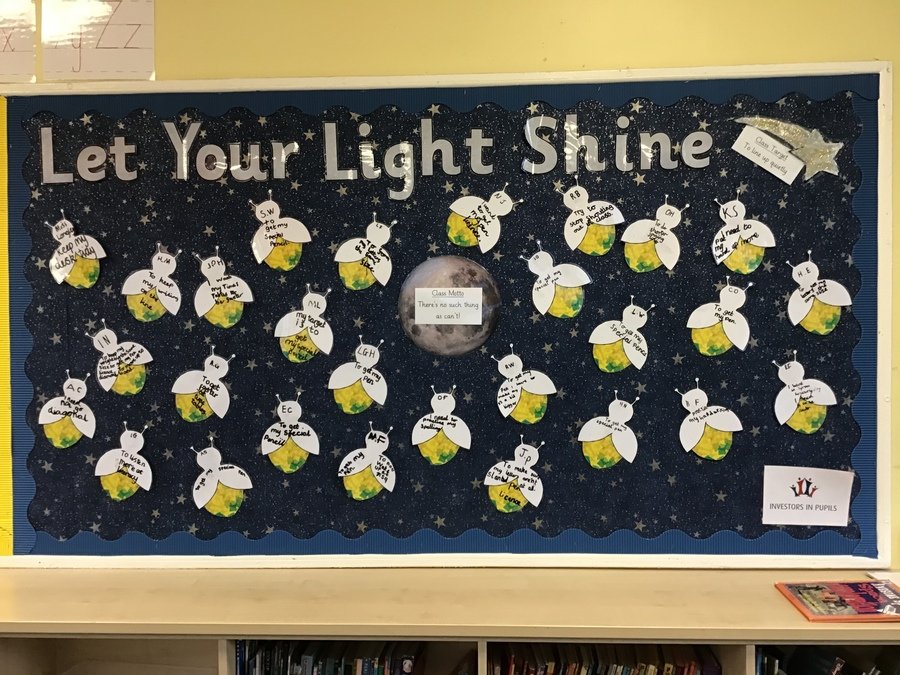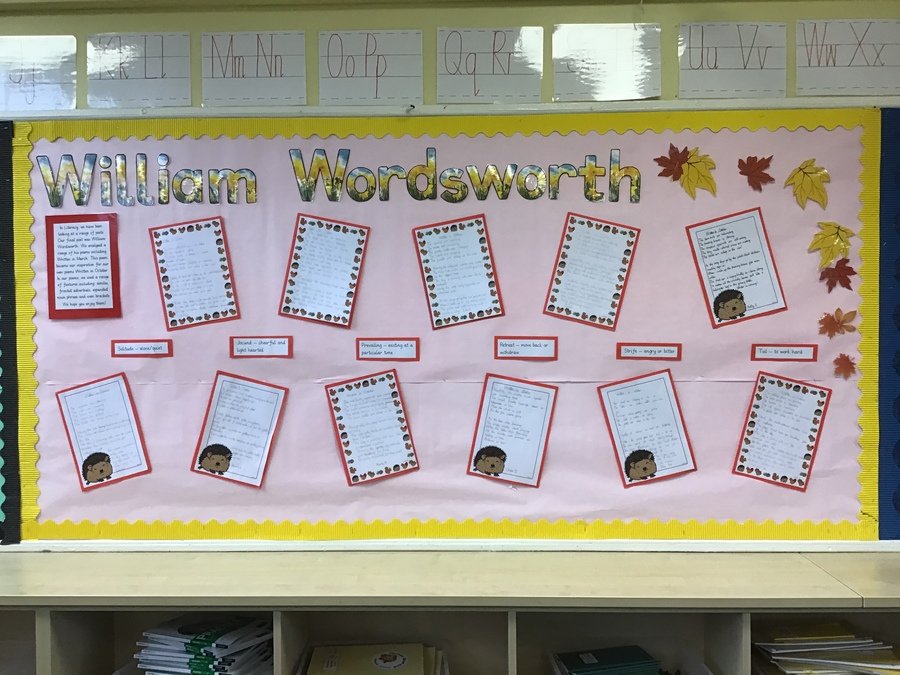 Michael Rosen Poems - September 2020
One of our topics this term was poems based on the poet and author Michael Rosen. We wrote our own poems taking inspiration from the poem 'The Bathroom Fiddler' and then we performed our poems for the class! We hope you enjoy them!
Spellings - Silent Letters
Test on 28.09.20
doubt
solemn
knickers
whistle
island
numb
lamb
knight
autumn
isle
First weeks!
Firstly, we would like to say welcome to all our new Year 5 children; we were so excited to have you back. It has been a fantastic start to the year and we have written some amazing poems based on the poems of Roald Dahl. We have also been looking at the illustrator Quentin Blake and we are really looking forward to creating our own drawings next week. We hope everyone has enjoyed being back at school!
While We Can't Hug
During our first week back at school, we did a project based on the book while we can't hug. Over the period of the week, we discussed the impacts of the lockdown and how social distancing has impacted all aspects of our lives; we wrote postcards to people we have missed and have been unable to hug and we drew the characters from the book and painted them using watercolours (these looked fantastic). Finally, we also answered questions about our experiences of lockdown sent by the poet Conrad Burdekin who will then turn our school's responses into a poem.