Year 6
Welcome to Year 6
Meet the Year 6 staff
Mrs Sutlow

Mrs Moran

Mrs Potter

Mrs Murphy

Y6 Teacher

Assistant Head

Y6 Teacher

Teaching Assistant

Teaching Assistant
Spellings
For a test on 28.09.20
your

you're

stationery

stationary

practise (verb)

practice (noun)

advise (verb)

advice (noun)

devise (verb)

device (noun)
6M's Work of the Week 18.09.20
Well done to Maisie for her fantastic letter that she has written this week. She really understood our word of the week 'empathy' and showed this in her writing. Maisie went to read her letter to Mrs Sutlow and 6S who were equally impressed! Well done Maisie!
6S's Work of the Week 18.09.20
Grace and Ebony have created some detailed and informative posters about blood and the functions of each part of our blood. They were able to share their work with Mrs Moran and 6M. Well done to both of you!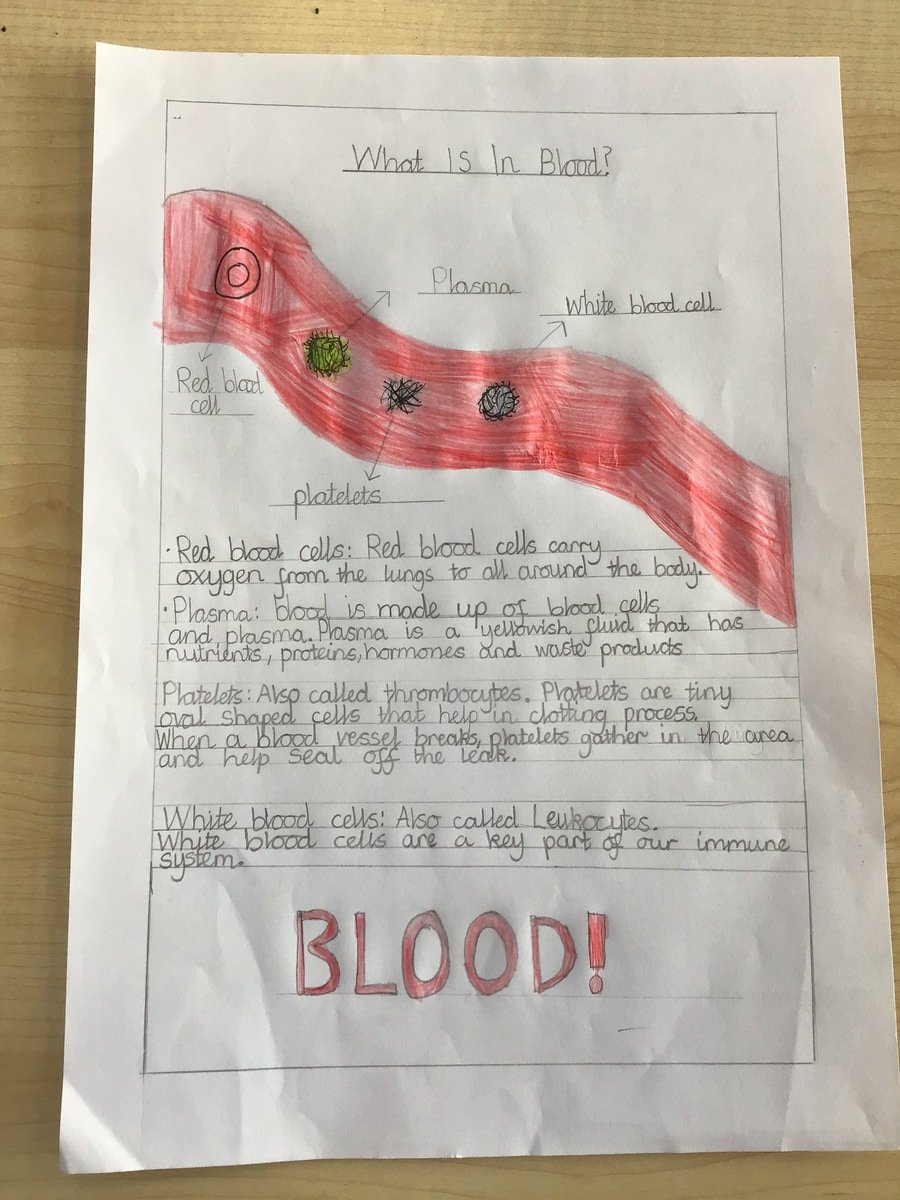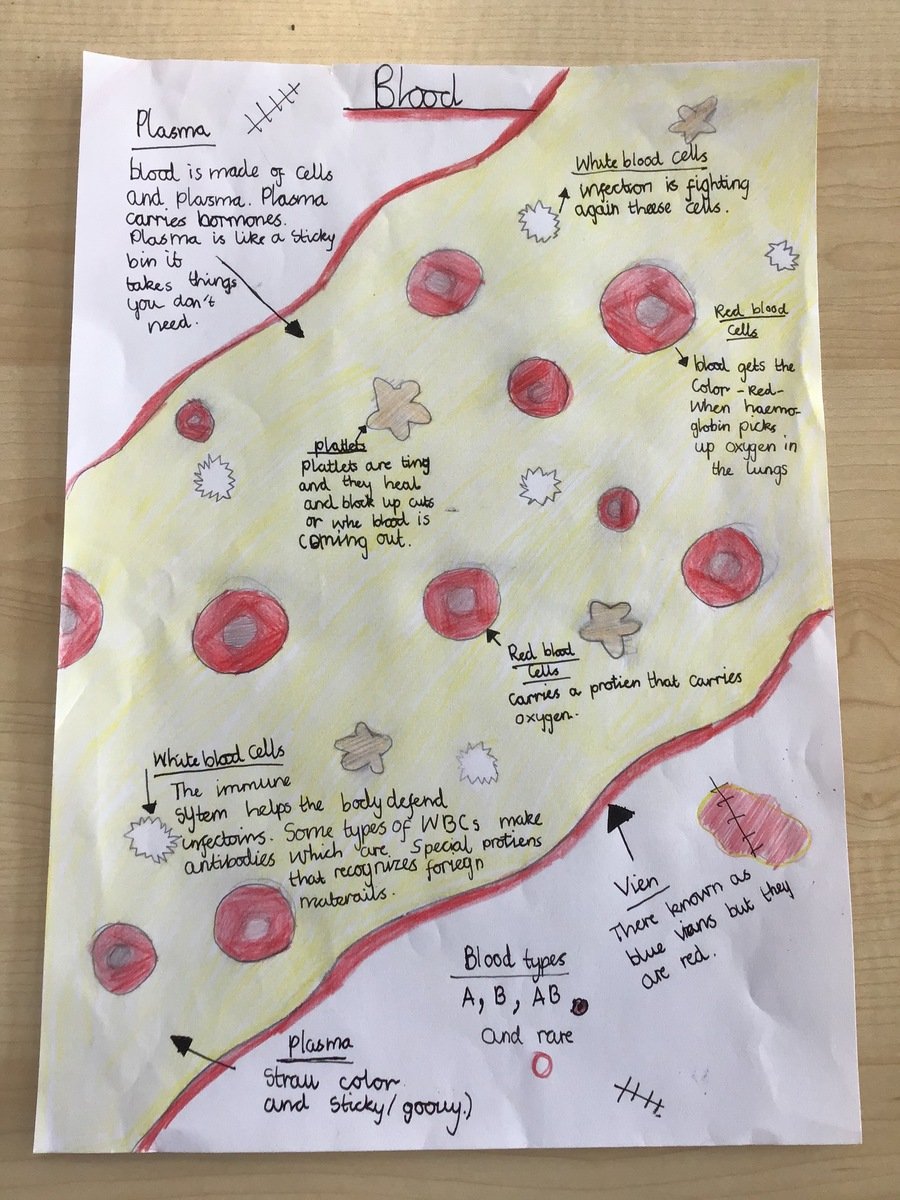 Science- Healthy Body
In our Science topic for this term, we have been learning about blood, what is in blood and the function of the different parts of the blood. We learned about the job of the white blood cells, the red blood cells, the plasma and the platelets. We replicated blood and it's different parts by making 'blood soup'. This was lots of fun but very messy!
Art
We have been learning about the artist, Roy Lichtenstein, who created pop art in the 1960s. His work inspired us to create portrait pop art pieces of ourselves. These have been displayed in the classroom to form an 'Our Class' display. They look very effective together.
Maths
Over the past few weeks, we have been focusing on place value in Maths. We have investigated how each column of the place value grid is ten times larger than the last moving from right to left, starting with the ones column and ending with the millions column. We use base ten equipment to show how there are ten ones in a ten, ten tens in a hundred, ten hundreds in a thousand, ten thousands in ten thousand, ten ten thousands in a hundred thousands and ten hundred thousands in a million; this is why it is called base ten equipment, because it is all based around the number 10! Using the base ten equipment, we worked out that one million one cubes would make a metre cubed - we even built this in our classrooms!
Our First Week!
In our first week of Year 6, we read the book 'While We Can't Hug' by Eoin Mclaughlin and Polly Dunbar. After reading the book, we chose empathy as our word of the week. We discussed its meaning and how we could all learn to empathise better with our friends and family. We have discussed how we can still show that we are there for each other even though we may be physically unable to touch. We have also talked a lot about friendship qualities and what we would want to find in a friend. We have written acrostic poems about friendship and recipes for the 'perfect friendship'.
Some children have coped with lockdown and the changes we're experiencing better than others so we have written letters of reassurance to the younger children in our school who may be worried.
We are very proud of our children and how they have coped with returning to school. We are very much looking forward to the school year ahead!